There's a Better Way to Listen to Music
Don't play it again, Sam.
By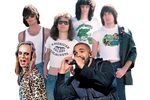 A few months ago, I signed up for Apple Music. As part of the introductory process, it asked what artists I like. Drake? OK. Future? Sure. John Coltrane? Definitely. Based on this cursory exchange, Apple started recommending music to me. I got a torrent of the latest rap and a lot of jazz from the late '50s. The problem was, I already knew most of it. Where was the new stuff I really wanted to hear?
Ben Ratliff, a jazz and pop critic for the New York Times, has the same concern about music-streaming services. As he writes in Every Song Ever: Twenty Ways to Listen in an Age of Musical Plenty (Farrar, Straus & Giroux, $26), you can easily find any bit of recorded music on the Internet, whether it's on Apple Music, Spotify, or some other streaming service that licenses music from record labels; on YouTube, which relies on its audience to upload tracks; or on one of the many illegal download sites.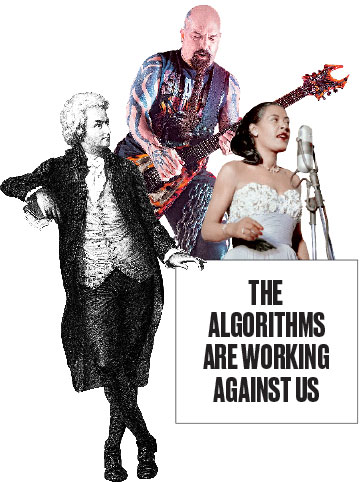 But rather than using this almost infinite variety to broaden our palates, many of us let algorithms feed us a diet that's no different from what we already enjoy. Ratliff compares it to being "fed our favorite meal repeatedly." It sounds unappetizing, and that's his point.
Genre, Ratliff says, is just a marketing construct. He urges us to resist the software that relies on this categorization and instead seek out music based on more musically profound characteristics such as speed, sadness, density, and loudness. This leads him to some surprising comparisons (right): In a chapter about repetition, he finds commonalities between the seminal minimalist composer Steve Reich and Kesha, the millennial pop star. For quiet and stillness, he prescribes the austere work of Morton Feldman, the intimate balladry of Nat King Cole and Chet Baker, and Metallica's All Nightmare Long. Metallica also turns up, fittingly, in the chapter about loudness.
Writing about music (not lyrics) isn't easy, and few do it as well as Ratliff. He notes that the wonderfully gloomy British singer-songwriter Nick Drake used close tunings on his steel guitar, enabling him to play "a spray of notes that sound huddled close together." He has thoughtful things to say about metal, a vital but misunderstood medium: "It is metal's prehistory that keeps it moving. Its roots extend to fire and plague myths." In a chapter about artists with what he refers to as "wasteful mastery," Ratliff celebrates Dean Martin as a guy who made a career of singing as if he was in the shower: "He almost commands you to relax your standards, or to think differently about the purpose of art."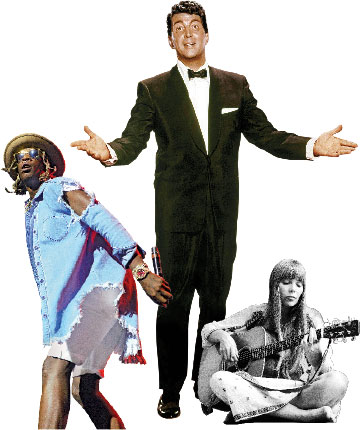 My one complaint about the book is that it could be more user-friendly. It's full of playlists, but they can't always be easily replicated on Apple Music; my guess is Ratliff did this intentionally, so we'd do the work for ourselves. That's yet another problem with streaming services: They have hundreds of thousands of songs but not much by, say, La Monte Young, a leader of the American minimalist movement, whom Ratliff extols in the repetition chapter. (I had to seek Young out on YouTube.) I was able to cobble together most of Ratliff's "wasteful mastery" playlist, including songs by artists such as Martin, Lil Wayne, Lou Reed, Fats Waller, Young Thug, and Nina Simone. It's a hoot, and it sold me on the book's central concept.
Despite the occasional difficulty or disappointment, I'm more optimistic about streaming services than Every Song Ever's author. Apple's algorithms may be serving me the usual Kanye West and Thelonious Monk, but the service also has actual humans curating many of its genre pages. They've introduced me to some new jazz musicians, like Ibrahim Maalouf, a French-Lebanese trumpeter who plays a four-valve instrument. The flesh-and-blood curators promoted him not because they thought I'd like him. They thought he was someone I needed to hear—and they were right.
Before it's here, it's on the Bloomberg Terminal.
LEARN MORE