Zika Fight Intensifies as Brazil Students Team Up With Military
by and
With vaccine years away, focus is on eliminating mosquitoes

"Ask God to protect us," Tourism Minister Alves says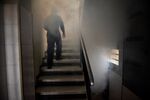 Brazil's government will expand its fight against Zika by incorporating students and civil servants throughout the country to help the armed forces eliminate the mosquitoes that carry the virus, President Dilma Rousseff said.
Students on Feb. 19 will join 250,000 members of the armed forces in efforts to eradicate breeding grounds for mosquitoes, Rousseff said Tuesday. Civil servants also are being trained to combat the disease-carrying insects and to mobilize society to join the effort, she said during a joint session of Congress to mark the beginning of the legislative year.
"My entire government is engaged in facing this emergency," she said. "There will be no shortage of resources."

Brazil is at the epicenter of an outbreak of the mosquito-borne Zika virus that has been spreading "explosively," potentially infecting 3 million to 4 million people across Latin America, according to the World Health Organization. The virus is associated with clusters of microcephaly, a condition that causes babies to be born with abnormally small heads and potential developmental problems.
The WHO this week declared the virus outbreak a public health emergency of international concern, and Brazil advised pregnant women against visiting the country during the 2016 Olympic Games. The virus also rekindled a debate about abortion in Brazil and other Latin American countries, while some officials are recommending women delay maternity plans for years.
Pharmaceutical companies have started working on treatments against the virus, though a vaccine is still years away. The best strategy for now is to fight the mosquito that spreads the virus, Rousseff said on Tuesday. Brazil's government has been asking citizens to clean up areas with stagnant water, which provides breeding sites for the insects.
"This is the time to do our homework, and ask God to protect us," Brazil's Tourism Minister Henrique Eduardo Alves said Tuesday.
Before it's here, it's on the Bloomberg Terminal.
LEARN MORE