Venezuelan Oil Minister's Visit to Russia Gets Tepid Response
by
Energy Minister Novak says he's willing to have further talks

Russian output rose again in January to post-Soviet record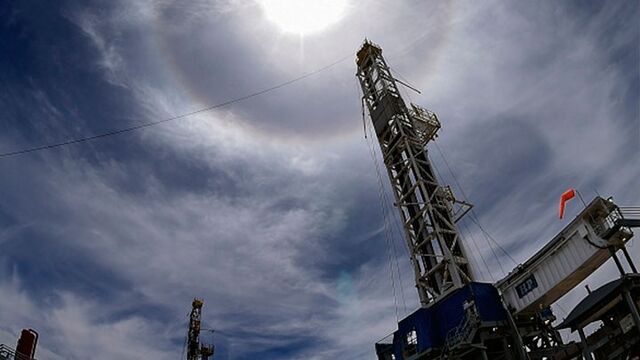 The Russian leg of Venezuelan Oil Minister Eulogio Del Pino's tour to persuade major oil exporters to cut production gained little more than pledges for further discussion.
Igor Sechin, chief executive officer of the largest publicly-traded producer Rosneft OJSC, discussed "possible coordination of efforts to normalize the situation on global oil markets" with Del Pino in Moscow, the company said Tuesday. Russian Energy Minister Alexander Novak responded similarly to the Venezuelan minister Monday, saying he would be willing to attend a meeting with the Organization of Petroleum Exporting Countries and non-OPEC producers, should such a gathering occur.
"Nothing serious here," Alexander Kornilov, an oil analyst at Aton in Moscow, said of the meetings. "It would make no sense to collaborate with only Venezuela, with no support from other OPEC members, more powerful Arabic countries."
Oil prices have collapsed to their lowest levels in 12 years after Saudi Arabia led OPEC to defend market share rather than cut production amid a global supply glut. While the Saudis have said they would be willing to cooperate with other producers to stabilize the market, there is no plan for talks between OPEC and Russia.
Venezuela's President Nicolas Maduro, seeking to mitigate severe domestic economic problems, sent Del Pino on a tour of oil producers. After Russia he plans to visit Qatar, Iran and Saudi Arabia, the world's largest oil exporter.
The meeting with Sechin -- an ally of President Vladimir Putin who has long shaped the oil industry -- came the same day that Russia announced it set a post-Soviet record for oil production last month. Production of crude and a light oil called condensate climbed 1.5 percent from a year earlier to 10.878 million barrels a day, according to the Energy Ministry's CDU-TEK unit.
Russia would undermine its position, and lose market share, if it were to reduce oil output without similar action from other oil producing nations, Kornilov said.
Before it's here, it's on the Bloomberg Terminal.
LEARN MORE