Shkreli Plays 'Daredevil Game,' Hiring Himself to Run His PR
by and
Imploding biotech star yearns to trash-talk Congress

Likes Sanders but finds his economic policy `a little crazy'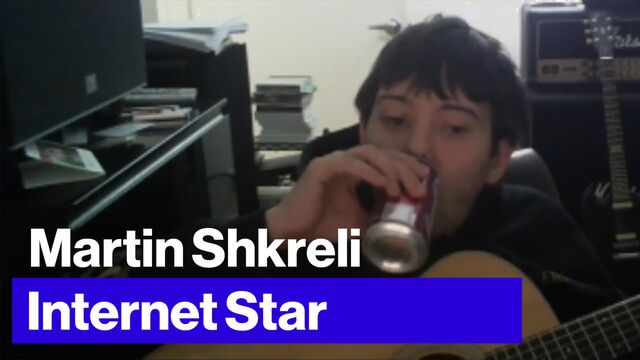 Former drug executive Martin Shkreli, charged with securities fraud and called before a congressional panel, has replaced his legal team with Benjamin Brafman, the lawyer who helped get Sean "Diddy" Combs acquitted of gun and bribery charges in 2001.
The change comes as Shkreli, who earned a rare level of infamy for the sky-high prices he slapped on life-saving medications, has embarked on a risky strategy to repair his image without the help of professional communications advisers. 
In the weeks following his Dec. 17 arrest, he parted ways with a spokesman and took matters into his own hands, granting lengthy interviews to Vanity Fair and Vice, publicly feuding with the rapper Ghostface Killah and calling for "haters" to challenge him on live-streamed online chats.
Shkreli seems to be playing a "daredevil game" with his image, Washington-based public relations adviser and former CNN correspondent Jeanne Meserve said, though she didn't discount a method to the madness. 
"It's certainly unconventional, but is it bad? I don't think we know yet," said Meserve, who serves as director of training for the Communication Center and advises top corporate and government clients.
Shkreli didn't respond to a call seeking comment.
High-Profile Lawyer
Shkreli told Maria Bartiromo on Tuesday in an interview on Fox Business Network, in which he announced the change of legal counsel, that he thinks his plan is working. He added that people had stopped him "for autographs and selfies" on his way to the interview.
"The world is changing its mind about me," he said. "I think the tide is swinging from, you know, this is a bad guy to people listening to me and really understanding who I am."
Brafman, 67, confirmed in an e-mail that he is representing Shkreli. He has a long client list, which besides Diddy includes Dominique Strauss-Kahn, Michael Jackson, Jay Z, former New York Giants wide receiver Plaxico Burress and Gambino crime family underboss Salvatore "Sammy the Bull" Gravano. 
"Based on only the short time we have had to review the allegations, we nevertheless feel" that Shkreli's case is "very defensible," Brafman said. "We are confident he will be fully exonerated. It is clear that Mr. Shkreli never intended to violate the law, nor did he intend to defraud anyone."
Brafman, one of New York's most prominent defense lawyers, isn't especially well-known for his work in securities fraud cases. But he said in an e-mail that he has handled more than 20 in the last five years. 
One of his clients was Marcello Trebitsch, the son-in-law of disgraced former New York State Assembly Speaker Sheldon Silver. Trebitsch pleaded guilty in Manhattan federal court last year to one count of securities fraud for bilking clients in a $7 million Ponzi scheme and was sentenced to two years in prison. Silver was convicted of corruption charges in a separate case.
Referring to his work in white collar fraud defense, Brafman said that "many of my greatest successes are the WC cases that you never hear about because I kept the people from being indicted."
A lawyer who previously represented Shkreli, Marcus Asner of Arnold & Porter LLP, declined to comment on the change in counsel or whether he was still handling any work for Shkreli. 
Sky-High Drug Prices
Shkreli is accused of using one of the drug companies he founded, Retrophin Inc., as a piggy bank to pay off investors who lost money in hedge funds he ran. The 32-year-old biotech entrepreneur, who has pleaded not guilty, is scheduled for court Wednesday for a routine appearance as part of the securities fraud case.
In September, he became famous after another company he launched, Turing Pharmaceuticals AG, raised the price of a drug called Daraprim to $750 a pill from $13.50. The move, which sparked public outrage, prompted a panel of the U.S. House of Representatives to demand his appearance at a hearing on prescription drug prices on Thursday. Citing the pending criminal charges as well as regulatory probes, Shkreli has said he will invoke his Fifth Amendment right not to testify.
Shkreli called the House hearing a waste of time. "It's nothing more than an advertisement for some congressmen who want to get some votes and some cheap publicity off my name," he told Bartiromo. "What Congress is doing is just a ploy to embarrass me."
"I would love to talk to Congress," he said. "I would berate them. I would insult them." That said, he added that he wouldn't mind a "cordial discussion" behind closed doors and under immunity.
Shkreli's aggressive press and social media tactics could backfire, said Laura Barnett, a Dallas-based PR expert whose firm, Spaeth Communications Inc., has represented large companies, school districts and government agencies in crisis situations. Antics like the video in which he purports to threaten Ghostface Killah while surrounded by masked "goons" could alienate potential jurors or business partners down the road, she said.
"He's a young guy. He's got a long career ahead of him," Barnett said. "You would imagine he'd want to be plugged into business down the road. If no one wants to do business with him, that gets to be a real sticky wicket."
MJ Henshaw, a spokeswoman for House Committee on Oversight and Government Reform Chairman Jason Chaffetz, a Republican from Utah, declined to comment. A spokeswoman for the top Democrat on the committee, Representative Elijah Cummings of Maryland, didn't reply to a request for comment.
Ousted by Retrophin in 2014, Shkreli stepped down as CEO of Turing after his arrest.
Bernie Sanders, Even
In the Fox interview, Shkreli defended his decision at Turing to raise Daraprim's price. The drug treats toxoplasmosis, an infection that can be deadly to HIV patients or others with weakened immune systems, and can have side effects including including nausea, vomiting and loss of appetite.
"Now the company can afford to invest in research," he said. "We need a new drug for toxoplasmosis."
Shkreli also weighed in on the presidential campaign, saying he leans right but likes some of what Bernie Sanders is saying.
"He has a specific focus on mental health that I haven't seen any other candidate saying," Shkreli said. He added: "I think his economic policies are a little crazy."
Tuesday's television appearance followed the release of an interview with Vice, in which a reporter spoke with Shkreli at his apartment while they drank wine and played chess. Vice described the drug company founder, who grew up as the son of janitors in a working-class Brooklyn neighborhood, as a "modern day Horatio Alger story."
In messages Shkreli reposted on Twitter, one user said "the vice video about @MartinShkreli made me rethink my opinion on Martin, he actually seems like a pretty cool guy." Another said, "@MartinShkreli good @VICE interview. People love to blow things out of proportion. It's your drug. Your market."
'Brilliant, Young, Brash'
Craig Rothenberg, who runs Rothenberg Communication LLC, worked for Turing for about two months in 2015, as chief communications officer, joining in July after a career at Johnson & Johnson, according to a press release. He left two months later, around the time the company became the focus of the debate over drug prices. Rothenberg declined to comment on his departure.
Rothenberg was followed by Craig Stevens, who served as an outside spokesman for Shkreli and Turing at the time of Shkreli's arrest in December but said in an e-mail Jan. 6 that he was no longer filling that role. Stevens declined to comment on the parting.
Allan Ripp, who worked for Turing as an outside spokesman, left shortly after the price hike of Daraprim became national news. Ripp, who owns public relations firm Ripp Media, said the pricing discussion took on "a life of its own."
The parting was "absolutely amicable," Ripp said. He described Shkreli as "a very brilliant, young, brash entrepreneur who takes his own counsel and makes some very strong decisions. But he lives and dies by them. He's not a regretful person."
Before it's here, it's on the Bloomberg Terminal.
LEARN MORE