Shkreli Says He Wishes He Could 'Berate,' 'Insult' Congress
By
Attorney Benjamin Brafman represented rapper `Diddy' Combs

Shkreli scheduled to appear Thursday at congressional hearing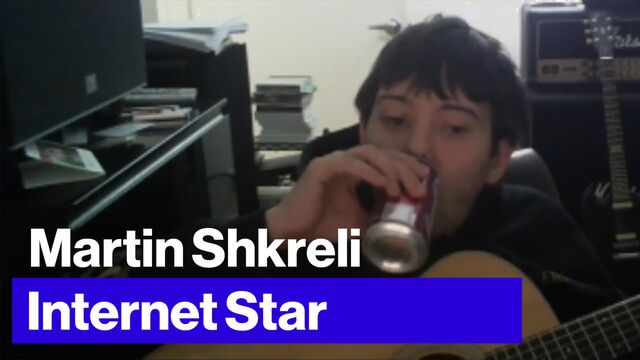 Former drug executive Martin Shkreli, who is under investigation for securities fraud and the subject of a congressional inquiry, has replaced his legal team with Benjamin Brafman, the same lawyer who helped get rapper Sean "Diddy" Combs acquitted of gun and bribery charges in 2001.
The New York-based lawyer confirmed in an e-mail that he is representing Shkreli. Brafman's client list also includes Dominique Strauss-Kahn, Michael Jackson, Gambino crime family underboss Salvatore "Sammy the Bull" Gravano, rapper Jay Z and former New York Giants wide receiver Plaxico Burress. Shkreli announced the legal change during an interview with Fox Business Network on Tuesday.
Shkreli is set to appear in court Wednesday for a routine appearance as part of the securities fraud charges against him related to several of his past businesses, which include hedge funds and the drug company Retrophin Inc.
"Obviously I think I'm innocent, and not guilty," Shkreli said.
'Very Defensible'
Brafman echoed his client's comments. "Based on only the short time we have had to review the allegations, we nevertheless feel that the charges are very defensible," he said. "We are confident he will be fully exonerated. It is clear that Mr. Shkreli never intended to violate the law, nor did he intend to defraud anyone."
On Thursday, he is scheduled to appear before Congress for a hearing by the House Committee on Oversight and Government Reform to discuss drug pricing. Shkreli said he plans to invoke his Fifth Amendment right not to testify.
"I would love to talk to Congress," Shkreli said. "I would berate them. I would insult them." He is scheduled to appear because of his role as former chief executive officer of Turing Pharmaceuticals AG, which acquired a decades-old HIV drug called Daraprim and raised the price more than 50-fold.
He called the House hearing a waste of time. "It's nothing more than an advertisement for some congressmen who want to get some votes and some cheap publicity off my name," Shkreli said. "What Congress is doing is just a ploy to embarrass me."
'Cordial Discussion'
"I would try to have a cordial discussion," he added. "I would do it behind closed doors. I would do it under immunity. They don't want to do any of this."
MJ Henshaw, a spokeswoman for Committee Chairman Jason Chaffetz, a Republican from Utah, declined to comment. A spokeswoman for the top Democrat on the committee, Representative Elijah Cummings of Maryland, didn't respond to a request for comment. The committee released internal documents and e-mails Tuesday morning from Turing, as well as from Valeant Pharmaceuticals International Inc., about how the companies price drugs ahead of Thursday's hearing.
During the TV interview, Shkreli defended his decision at Turing to raise Daraprim's price to $750 a pill from $13.50. The drug treats toxoplasmosis, an infection that can occur in HIV patients or others with weakened immune systems.
"Now the company can afford to invest in research," he said. "We need a new drug for toxoplasmosis."
Side effects with Daraprim can be severe, including nausea, vomiting and loss of appetite.
Shkreli also weighed in on the presidential campaign, saying he leans right but likes some of what Bernie Sanders is saying.
"He has a specific focus on mental health that I haven't seen any other candidate saying," he said.
He was careful to say he doesn't support Sanders, though. "I think his economic policies are a little crazy."