economics
For Once, Low Oil Prices May Be a Problem for World's Economy
By and
The global economy relies more on oil-rich nations for growth

Azerbaijan, Nigeria and Suriname in talks for emergency loans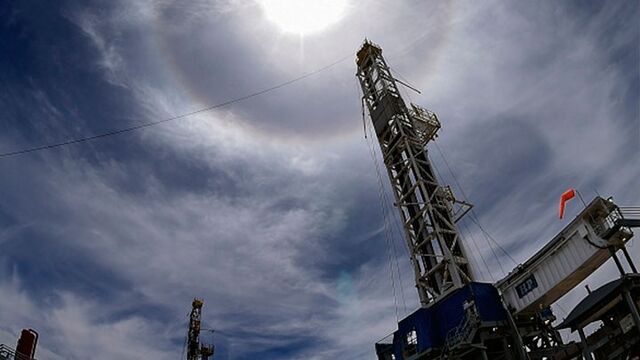 For the last 75 years, almost every economic crisis has been preceded by an oil price spike. The worry now is that low energy prices are pushing the global economy into a tailspin.
While the idea is counter-intuitive, it's gaining traction because a growing share of the world's consumers and investors are in the very places getting hammered by the rout in commodities prices. Apple Inc., for example, blamed weaker sales last quarter on lower economic growth in some oil-rich countries.
"I never thought I would wish, let alone pray, for higher oil prices, but I am," said Han de Jong, chief economist at ABN Amro Bank NV in Amsterdam. "The world badly needs higher oil prices."
The problem is that the world's economy relies far more today on emerging countries than 15 or 25 years ago -- the last periods of ultra-low oil prices. In another twist, the U.S. has emerged to vie with Saudi Arabia and Russia as the world's biggest oil producer. In the past, the harm done to exporters was more than offset by importers' gains.
And with the exception of China and India, most big emerging countries are oil and commodities rich. Such economies now account for about 40 percent of global gross domestic product, about double their share in 1990, according to the International Monetary Fund.
From Russia to Saudi Arabia, Nigeria to Brazil, economic growth is slowing down to a crawl and, in many cases, is contracting.
"Many oil exporters face very difficult circumstances," said Gian Maria Milesi-Ferretti, the IMF's deputy director of research. "So now they have to cut spending significantly, and this will have an impact on economic growth."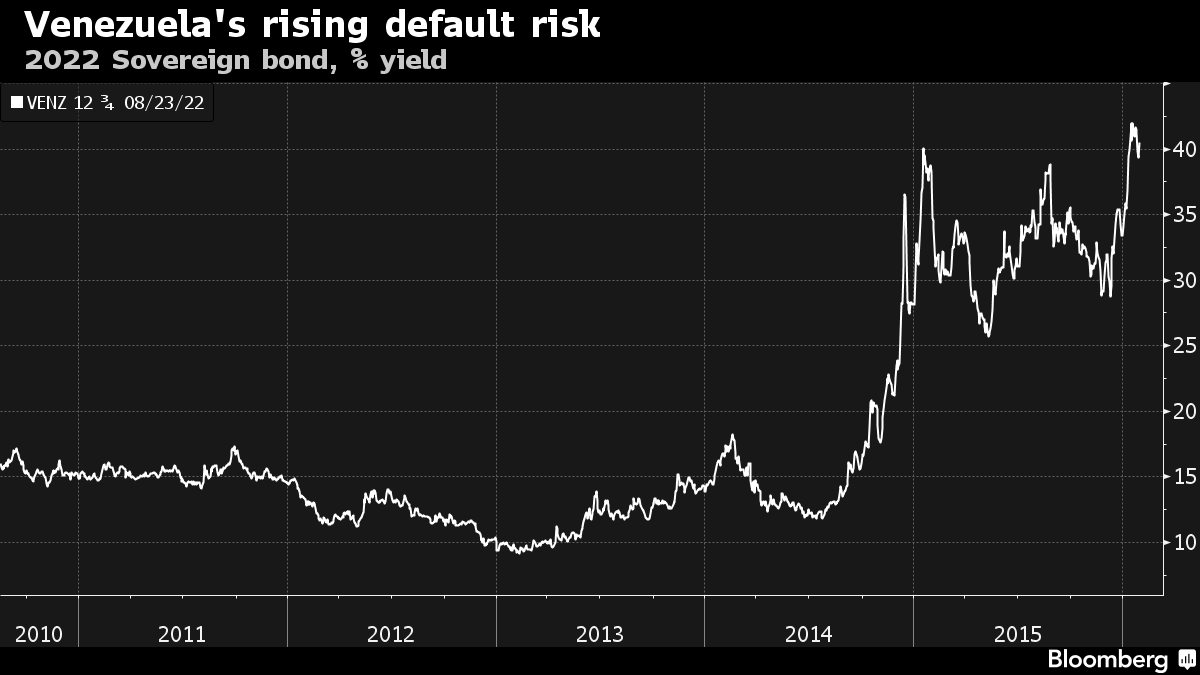 The predicament is so dire that sovereign default, for long a forgotten possibility, is back on the table. "History provides reason for extreme pessimism on the likely fortunes of commodity producers," said Gabriel Sterne, head of global macro research at Oxford Economics Ltd. In the 1980s, when oil prices fell below $10 a barrel and other commodities plunged, "producers that avoided sovereign defaults were the exception rather than the rule," he said, noting 68 percent of those he monitors defaulted.
The market sees Venezuela, one of the world's top 10 oil exporters, as a likely default candidate. Its bonds maturing in 2022 trade at 38 cents on the dollar and yield more than 40 percent. In 2013, the yield was below 10 percent.
The IMF and the World Bank are already in talks with Azerbaijan and Suriname to provide emergency loans. Nigeria has also asked the World Bank and the African Development Bank for help.

To be sure, oil could find a floor as soon as the world economy does. The slowdown in China has reduced its demand for commodities, meaning stabilization there could prompt crude to rebound.
Some aren't worried at all. The U.S. Federal Reserve Bank of Dallas, in a research paper released in January, said that a drop in oil prices brought about by rising supply -- like the current one -- should boost global growth by up to 0.4 percentage points. "This is mainly due to an increase in spending by oil-importing countries, which exceeds the decline in expenditure by oil exporters," the paper said.
Indeed, the market is focusing on the short-term adjustments and ignoring the potential gains, according BlackRock Inc. Chief Executive Officer Laurence D. Fink.
"The reality is 4 billion human beings are going to have cheaper energy, cheaper heating, they're going to have more disposable income," Fink said last month. "And ultimately that's going to re-accelerate the global economy. It may take six months, it may take a year but this is all good."
Francisco Blanch, commodities analyst at Bank of America Merrill Lynch, argued that a sustained oil price plunge "will push back $3 trillion a year from oil producers to global consumers, setting the stage for one of the largest transfers of wealth in human history."
So far, though, consumers in developed countries aren't behaving as they should: spending the windfall from cheaper energy. This time around, "the pickup in consumption in oil importers has so far been somewhat weaker than evidence from past episodes of oil price declines would have suggested," the IMF said in January.
The reason: cash-strapped consumers are using the savings to repay debts. JPMorgan Chase & Co. economists estimate U.S. households, for example, spent less than half their additional cash.
Low oil prices have prompted companies to cancel dozens of capital-intensive projects -- like drilling wells -- which in turn means lower demand for machinery. Wood Mackenzie Ltd., an industry consultant, estimates that at least $380 billion has been put on hold. IHS Inc. puts it at as much as $1.5 trillion.
Whatever the amount, the IMF says the impact on investment in oil and gas new projects is "subtracting from global aggregate demand."