Automakers Overcome Storm to Post Best January Sales in a Decade
by
GM, Fiat Chrysler log surprise sales gains; Ford, Toyota fall

Shares decline, showing investors' concern that peak is near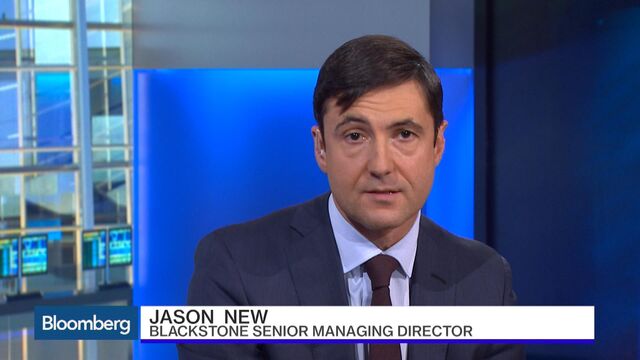 Automakers reported the strongest U.S. January sales in a decade, topping analysts' estimates and showing that even thigh-deep snow couldn't cool Americans' demand for new trucks and sport utility vehicles.
General Motors Co., Fiat Chrysler Automobiles NV and Nissan Motor Co. reported surprise sales gains instead of the predicted declines, while drops at Ford Motor Co., Toyota Motor Corp. and Honda Motor Co. were narrower than projected. The industry's annual sales rate was 17.6 million, the highest January since 2006, researcher Autodata Corp. calculated.

The uneven nature of January's results -- some up, some down -- reinforced investors' concerns that sales may be near a peak, and automakers' shares fell. Industry executives and analysts took a more positive read, bolstering their forecasts that 2016 will be a record year, a bright spot amid an unsettled U.S. economic outlook and dour markets in recent months. 
"If you have a job, you'll spend money," said Kevin Tynan, auto-industry analyst for Bloomberg Intelligence. "While stock-market volatility makes headlines, it's not as much a factor when it comes to taking on a new car payment as employment, and it's still strong."
Amid a broader market slump, shares declined more than 4 percent for Ford and Fiat Chrysler and 1.5 percent at GM. All but one stock in the Dow Jones Industrial Average dropped on Tuesday and the Standard & Poor's 500 index fell 1.9 percent on concern about slower global economic growth. Ford's closing price of $11.51 was lowest since December 2012.
Investors are overlooking that the industry is selling high-profit SUVs and trucks at ever higher prices, said Dan Hearsch, a director in the automotive practice of consultant AlixPartners in Southfield, Michigan.
"The profitability is great," Hearsch said. "Maybe you have to chalk it up to general pessimism about automotive and manufacturing in general."
Sales Rate
Due to quirks of the calendar -- January 2015 had two more selling days than January 2016 -- the seasonally adjusted annual rate rose even though actual sales slipped 0.3 percent to 1.15 million cars and light trucks. Analysts had predicted declines for all the major U.S. and Asia automakers and a January SAAR of 17.2 million.
The better-than-predicted results reinforced that the industry began 2016 on solid ground, with cheap gasoline and low interest rates boosting demand for SUVs and pickups. Analysts in a Bloomberg survey predict sales this year will reach 17.8 million light vehicles, exceeding 2015's record 17.5 million. Some analysts have their sights set even higher.
January "supports our forecast that we'll top 18 million in total annual sales for the first time," said Eric Lyman, vice president of industry insights at pricing information provider TrueCar Inc. He attributes the variation in automakers' results to consumers' sensitivity to dealmaking. "There's always an ebb and flow in the marketplace," he said.
Automakers' Results
One reason analysts had predicted across-the-board declines was the East Coast blizzard that struck during the weekend of Jan. 23-24, dumping more than 2 feet (61 centimeters) of snow on New York and Washington. For most automakers, the snow ended up having little effect:
Fiat Chrysler posted the biggest surprise, with deliveries rising 6.9 percent. Jeep demand help push its streak of U.S. sales gains to 70 months.
GM light-vehicle sales rose 0.5 percent even as it reduced low-margin sales to rental-car companies. Retail sales gained 9 percent.
Nissan benefited from an 18 percent jump for Nissan-brand trucks. The brand's car sales dropped 6.7 percent, led by the Leaf electric car.
Ford 's F-Series pickup line fell 5.2 percent as the automaker said it cut incentives on its best-selling model by $500 over last year. SUV sales rose 4.1 percent.
Toyota's Lexus luxury cars each dropped at least 10 percent.

Honda's Acura brand fell 14 percent. Sales for its main brand were little changed.

Volkswagen AG's namesake brand reported a 15 percent decline in U.S. sales, the third straight monthly drop as it faces fallout from cheating on emissions tests.

U.S. Economy
Auto demand has helped bolster the U.S. economy, which has shown signs of a slowdown. After raising interest rates in December, the Federal Reserve's Federal Open Market Committee left them unchanged last week and reported that "economic growth slowed late last year."
U.S. manufacturing shrank for a fourth consecutive month in January as businesses cut staffing plans, according to a report Monday from the Institute for Supply Management. Reductions in household spending and businesses' capital investment caused gross domestic product to rise at a slower pace than analysts forecast for the three months ending in December, according to a report from the Commerce Department.
Automakers continue to draw solace from the job market, where non-farm payrolls grew by more than 800,000 jobs in last year's fourth quarter. "Household balance sheets are strong and the labor market continues to improve," Mustafa Mohatarem, GM's chief economist, said in a statement.
Before it's here, it's on the Bloomberg Terminal.
LEARN MORE