Citi Asked Its Clients if We're Heading Into a Bear Market, and This Is What They Said
by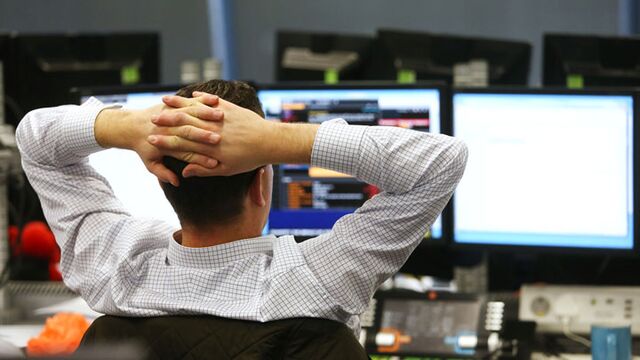 Is it a bear? Is it a correction? No, it's a markets mystery!
Respondents to a recent Citigroup Inc. survey appeared divided over the state of the stock market sell-off, with 57 percent labeling the latest fall in equities as a transitory blip, and the remaining 43 percent saying it was the start of a bear market.
The Citi strategists themselves stand in the correction camp. They draw attention to their so-called "bear market checklist," on which only five of 18 factors that potentially herald the start of a sustained fall in stocks are currently flashing warning signals.

"Looking at previous 20 percent corrections in global equities, it was still right to sell when more than 10 factors flagged caution. It was right to buy when there were less than 10," said Citi strategists led by Mark Schofield. "This ageing [sic] bull market has clearly stalled, and faces considerable headwinds, but the equity strategy team still thinks it is too early to call its demise."
In the two most recent bear markets, at least 13 of those signals were triggered, whereas only five of them are "in worrying territory" today. Much of the current market concern appears to be emanating from the credit sector, while valuations and sentiment in stocks look good, by comparison.
According to Citi, the wild card in trying to call a stock market correction, vs. a full-blown bear market, remains the Chinese economy's direction.
"Clearly China has been at the centre of much of the concern, but what really matters for global markets is the extent of contagion from China's slowdown," the Schofield group said. "At the global level, recent events seem to reinforce the [Citi Chief Economist Willem] Buiter view that the risk of a China-led global recession is rising, but just how much of this is now priced into markets is unclear."
Before it's here, it's on the Bloomberg Terminal.
LEARN MORE