What You Need to Know About ChemChina
You probably haven't heard of the China National Chemical Corp. That might change.
by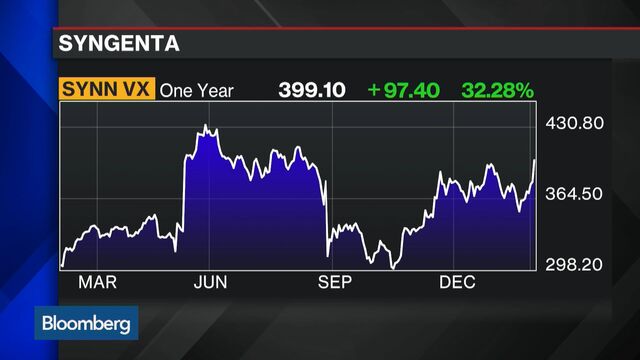 Here are five reasons to take notice of the company also known as ChemChina:
If you like a good story
ChemChina's began with just a 10,000-yuan loan (about $1,500 today) in 1984. It now has assets of more than $45 billion. That rise was overseen by a charismatic and, for the world of Chinese state-owned enterprises, slightly unconventional chairman, Ren Jianxin. The in-house newsletter carries reminders of Chinese Communist Party dictates, touts the company's ranking in Fortune's Global 500 list and stresses the importance of sending flowers to your mother.
If you eat rice, peppers or sweet corn
Ren might soon have a bigger role in growing them. ChemChina is nearing a $43 billion acquisition of Syngenta AG, which would help Ren compete with Monsanto Co. in seed and crop technology. ChemChina — it could be what's for dinner.
If you wonder where China is headed
ChemChina's financials are a window into how tricky it is for state-owned enterprises to reform. To become more globally competitive, the Chinese Communist Party wants SOEs to acquire forward-looking businesses — yet also get their balance sheets in order. Ren is making big M&A deals, but ChemChina carried almost $37 billion in total liabilities as of Sept. 30.
If you're looking for a business lesson
Keep moving. As Ren circled Syngenta, he stayed busy on other fronts. On Jan. 11, ChemChina announced it agreed to buy German machinery maker KraussMaffei Group at an enterprise value of 925 million euros — about $1 billion.
If you're a Formula 1 driver

Ren is in charge of making your tires. Last year, ChemChina provided the bulk of the funding for the approximately $8 billion acquisition of Pirelli & C. SpA, the Italian tire maker that also gives Ferraris and Bentleys something to roll on.
Before it's here, it's on the Bloomberg Terminal.
LEARN MORE