Wall Street Veterans Braunstein, Woolery Turn Activist Investors
and
Former JPMorgan bankers buy into lenders, medical-device firms

Fund vows not to mount proxy battles or public campaigns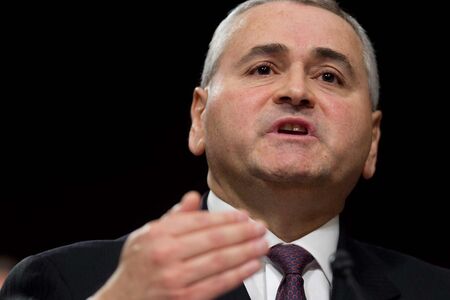 Photographer: Andrew Harrer/Bloomberg
If you can't beat 'em, join 'em. Or at least closely replicate their strategy.
Douglas L. Braunstein and James C. Woolery, who, as Wall Street deal makers, spent years working with corporations to head off the demands of activist shareholders, announced Monday they had bought shares in six companies with an eye to producing "constructive engagement."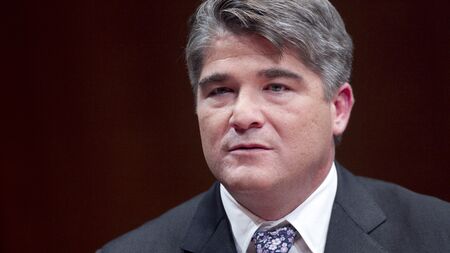 In the sights of their investment fund, Hudson Executive Capital LP, are a dairy-foods supplier, two banks, a medical-device company, and a supplier of cleaning fluids for microchips, according to a filing.
On the face of it, Hudson's mission statement sounds a lot like traditional activist investment: Take a stake, ask the company to do something it's not already -- or at least not publicly -- doing, and realize equity gains when it does. But there's a twist.
Woolery and Braunstein, both veterans of JPMorgan Chase & Co., have vowed never to mount proxy battles or hound companies publicly to engender management or operational changes -- both popular strategies for activists. Instead, according to its mission statement, Hudson will use its investments to collaborate with companies to improve shareholder value.
To do this, the fund has enlisted the help of 14 chief executives officers, past and present, who make up the bulk of its investors and serve as its advisory board.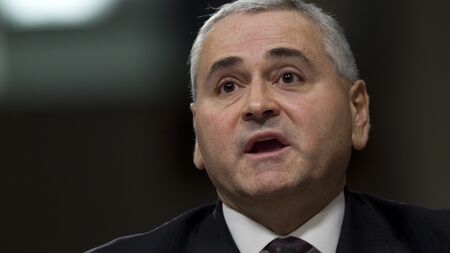 "To say [we] are not going to wage proxy fights is smart because most are too expensive and not worth waging," Marshall Sonenshine, Professor of Finance and Economics at Columbia University, said in an interview on Bloomberg Radio. "Also there is room in the market for intelligent shareholding," he said.
Yahoo, Hess
The number of campaigns started by activist hedge funds has soared over the past two years, with companies from Apple Inc. to Yahoo! Inc. and Hess Corp. all coming under activist pressure. Last week, Xerox Corp. split itself into two companies, a maneuver lobbied for -- though not triggered by -- activist investor Carl Icahn.
Hudson will only target companies worth $15 billion or less, eschewing the activist trend of going after America's largest and often best-known companies, while using the resulting publicity to whip up shareholder support.
The biggest of Hudson's targets is WhiteWave Foods Co., a $6.6 billion supplier of dairy products that, while a perennial subject of takeover chatter, is some way from becoming a household name. WhiteWave representatives have met with the fund to hear its suggestions for possible strategic options, including a sale of the business, according to a person familiar with the matter, who asked not to be identified as the details are private.
Representatives for Hudson declined to comment. Officials for WhiteWave didn't respond to requests for comment.
Regional Banks
Hudson also filed positions Monday in two regional banks: $6 billion CIT Group Inc. and Comerica Inc., valued at about $5.9 billion -- business-focused lenders that each have a lot of loans outstanding to oil and gas companies, which are struggling with low commodity prices.
Dallas-based Comerica's net income fell about 10 percent last year from 2014, according to its fourth-quarter report in January, as it set aside more money to cover about $1.4 billion energy-related loans that are in danger of not being paid back. New York-based CIT, which nearly collapsed during the financial crisis, has about $1 billion in oil and gas loans, or about 3 percent of its total loans, according to its third-quarter report. Its net income rose about 3.8 percent during the nine months ended Sept. 30, an increase reflecting its takeover of the parent of OneWest Bank.
CIT and Comerica are likely activist targets because they are relatively cheap. Each trades at a discount to the value of their tangible equity, or what their loans securities and other assets would be worth if the companies were liquidated. The median bank with at least $50 billion in assets trades at 125 percent of tangible book, according to data compiled by Bloomberg.
Hudson has also built positions in Cabot Microelectronics Corp., which makes chemicals for the electronics industry and is valued at about $980 million, hospital owner and operator Tenet Healthcare Corp., with a market valuation of about $2.7 billion, and $700 million medical-device company HeartWare International Inc., which develops implants to support heart function.
Before it's here, it's on the Bloomberg Terminal.
LEARN MORE