The Lawyer for Brazil's Troubled Billionaire Banker Wants to Talk
by and
Brazil's celebrity defense lawyer criticizes the `demigods'

`People stop me on the street to offer to pay my bar bill'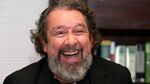 Antonio Carlos de Almeida Castro loves to talk. At 58, he's the criminal defense attorney of the rich and powerful in Brazil and he wants everyone to know it.
Almost nothing in his three-decade career, from the biggest scandal to the smallest backroom deal, is off limits during a rambling interview spread out over two days and two cities. There's the tale of how he helped take down a president; and then the one about the meeting he arranged to score a Supreme Court seat for a colleague; and who could forget the night he showed up tipsy at an official state dinner and switched the place cards around to put himself at a more prominent table.
The only time that Castro -- or Kakay (pronounced ka-KAI), as everyone calls him here -- pauses to measure his words carefully is when the conversation turns to his most-famous client of the moment, the billionaire banker Andre Esteves. There would be no explanation of the particulars of the defense plan, none of the hows or the whys, but he would say this: The case won't even make it to trial. For not only are the charges against Esteves weak but he's represented by an attorney who believes greatly in his own abilities.
"I'm no legal genius," Kakay says during lunch at Piantella, a tony restaurant he owns in Brasilia, "but I'm a f---ing great lawyer."
The afternoon meal is standard fare for Kakay. For three hours, he holds court as he imbibes glass after glass of Portuguese red wine. He has a deep reservoir of stories. And if you appear not to be paying close enough attention as he reels them out, he will reach across the table and tap your wrist. There's a history of Brazil in all the names and scandals he drops, starting with the impeachment of Fernando Collor de Mello in 1992, which Kakay played a small role in engineering.
"I was a part of this country's evolution," he says. "People stop me on the street to ask for my autograph, or they offer to pay my bar bill. I don't like to say those kind of things because it sounds like showing off. But it's all part of the spectacle of criminal proceedings."
Kakay is something of a spectacle himself. With a bushy beard and wavy locks he often runs his fingers through, he might look like a mountain man from his home state in southeastern Brazil if it wasn't for his sartorial flair. Sitting for photos in his 11th-floor Brasilia office, he's in high-top sneakers, a black T-shirt with splashes of silver and tortoise-shell glasses with a cat-eye slant.
At Piantella, and then over flutes of Champagne the next day at the Emiliano Hotel in Sao Paulo, Kakay touches on everything from his outfits ("A judge told me once I looked strange; alright, I may dress strange, but I won the case") to his health (contracting dengue was a blessing; it helped him lose weight) and he mentions the psychiatrist he sees six times annually, in Paris. He owns an apartment there, and another in Rio, and lives in a mansion in Brasilia with his third wife and their 10-year-old son. When he stays at the Emiliano, he says, the staff makes up his bed with sheets embroidered with his name.
'300 Calls'
It was at the mansion, a little after dawn on Nov. 25, where Kakay learned Esteves had been arrested on accusations he tried to stop a former official of the state-owned oil company from allegedly implicating Grupo BTG Pactual, of which Esteves was then chairman and chief executive officer, in a kickback scheme. Kakay had just stepped onto the treadmill when the first call came.
He kept running. He'd spent the previous evening eating well, drinking liberally and schmoozing. It's a near-nightly routine, and his daily two-hour workout is how he makes up for the excesses. But again the phone rang. Then again. And again. "I got 300 calls," Kakay says. "It was impossible to go on."
Such was the shock that Brazil's golden-boy banker had been caught up in the sprawling graft investigation, called Operation Carwash, that helped sink the country into a brutal recession. Esteves was already a client -- Kakay won't talk about exactly when he was hired -- and the lawyer was soon on his way to the Supreme Court. He wanted to read every line in the arrest warrant.
The deeper he got, he says, the more holes he saw. "The Carwash boys think they're demigods," he says, and Brazilians are too interested in "the criminalization of the rich." 
Carwash has so far resulted in more than 100 arrests, turning the prosecutors that Kakay mocks into crusading heroes in a country where people are unaccustomed to seeing white-collar criminals land in jail. Carwash has also given Kakay 10 new clients. "A criminal lawyer who doesn't get emotional at this sort of injustice should do something else," he says.
Working the Room
The week before Christmas, Kakay was back at the Supreme Court, this time to argue for Esteves's release from Rio de Janeiro's notorious Bangu prison, where the 47-year-old was sleeping on a concrete bed and using a collective squat toilet. He was accused of trying to broker a payoff to the oil executive in a secret meeting on Nov. 19.
Kakay and his Esteves team -- which he leads with Sonia Rao, another well-known defense attorney -- told the court that the banker was nowhere near the location of the alleged meeting that day. A federal judge ordered him released from Bangu and held instead under house arrest.
The team plans to file documents soon asking that the case be dropped. "We tore apart the reasons for his arrest," Kakay says. "Now we'll take apart the accusations so that the charges won't hold."
Asked for the secrets to his success, Kakay calls himself a whiz at legal processes and technicalities. But watching him in action those two days provides an alternative explanation. Something simpler, a bit more primal. He possesses an ability to work a room that borders on the preternatural.
His entrance into Piantella conjures up images of the scene in the Hollywood classic "Goodfellas" when Henry Hill makes his way through Manhattan's Copacabana nightclub with his wide-eyed new girlfriend. From the lottery vendor on the sidewalk to the whole wait staff, from the senator to the television executive seated at tables nearby, Kakay offers a big grin and a quick burst of small talk to everyone. Smiles radiate back at him. They all love Kakay. And so does Kakay.
Before it's here, it's on the Bloomberg Terminal.
LEARN MORE