Yuan Turbulence Sees Biggest January Onshore Drop Since Peg End
Bloomberg News
China has no intention to devalue currency: Premier Li Keqiang

Xinhua says yuan short sellers have not done their homework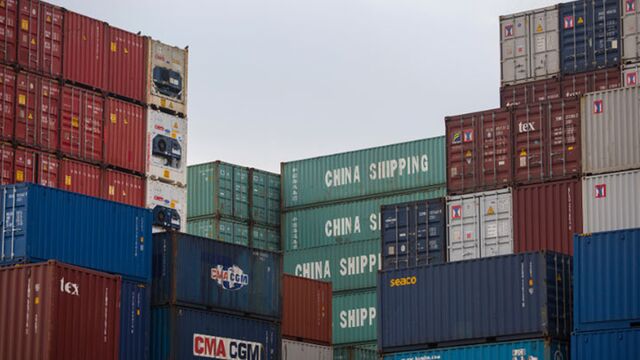 It's been a turbulent month for the yuan, characterized by the central bank guiding the currency weaker before changing tack to prop up the exchange rate with intervention, capital controls and verbal support.
The onshore currency sank 1.3 percent, the biggest January decline since its peg to the dollar was scrapped in 2005. That was thrice the drop in the offshore rate in Hong Kong, where the People's Bank of China intervened to deter speculators betting on depreciation. China has no intention to devalue the yuan to spur exports and there is no basis for a continuous descent, Premier Li Keqiang told International Monetary Fund Managing Director Christine Lagarde, according to a statement Thursday on the State Council's website.
China's slowing economy and confusion about its currency policy have spurred capital outflows, prompting a response by the authorities. The State Administration of Foreign Exchange told some lenders that companies can only buy overseas currencies a maximum five days before they make actual payments for goods, having previously been free to make their own decisions on timing, people familiar with the matter said Thursday. Some Shanghai banks have asked their outlets to closely check whether individuals sent money abroad by breaking up foreign-currency purchases into smaller transactions.
"The PBOC underestimated how intense the expectation was for the yuan to weaken further earlier this month, so it changed its strategy to support the exchange rate," said Kenix Lai, a foreign-exchange analyst at Bank of East Asia Ltd. in Hong Kong. "The government now prioritizes stability over internationalizing the yuan, which is understandable but also dents investors' confidence -- the market doesn't know when the next capital controls will be announced and there is a significant amount of uncertainty."
The onshore yuan dropped 0.02 percent to 6.5766 a dollar as of 5:18 p.m. in Shanghai, according to China Foreign Exchange Trade System prices. It fell for a third straight month and reached a five-year low of 6.5956 early in January. While the PBOC steadied its daily fixing in the past two weeks, it's been cut by 0.89 percent this month.
The offshore rate in Hong Kong retreated 0.4 percent from Dec. 31 to 6.5947 a dollar on Friday, data compiled by Bloomberg show. The currency declined to 6.7618 in the first week of the year, the lowest since 2010.
Swift Ranking
The yuan remained as the fifth most-used currency for global payments, with its market sharing rising to 2.31 percent in December from 2.28 percent a month earlier, according to a Society for Worldwide Interbank Financial Telecommunications statement dated Thursday. United Arab Emirates and Qatar are the most active Middle East countries using the yuan for direct payments with China and Hong Kong, the agency said.
China's SAFE told some banks to limit advance foreign-exchange purchases for overseas direct investment and to strengthen management of currency business related to such deals, people familiar with the matter said on Friday. The lenders were asked to step up background checks on domestic firms and their projects abroad, and to require documents showing government approvals, they said.
Yuan short sellers "haven't done their homework," the state-run Xinhua News Agency said in an English-language article on Wednesday, while a People's Daily commentary in Chinese declared that such trades will undoubtedly fail.
— With assistance by Tian Chen
Before it's here, it's on the Bloomberg Terminal.
LEARN MORE