Photographer: Dimas Ardian/Bloomberg
Indonesia's Rupiah Is Outperforming Every Major Currency
by
Currency's 5.6% gain since Sept. 30 best among 31 currencies

Aberdeen says rupiah resilience has been a `pleasant surprise'
The Indonesian rupiah's world-beating rally in the past four months shows how a steady hand at the tiller can guide a developing nation through global turbulence.
The currency strengthened 5.6 percent from Sept. 30 through Thursday, a percentage point more than the Malaysian ringgit, the next-best performer among 31 major counterparts. That's a far cry from the previous three years when the rupiah plunged 35 percent amid falling commodity prices, a slowing Chinese economy and anticipation of tighter U.S. monetary policy.

Bank Indonesia Governor Agus Martowardojo resisted political pressure to reduce interest rates last year and waited for inflation to drop before cutting in January, winning the confidence of overseas investors who pumped almost $4 billion into rupiah sovereign debt in four months. The currency had been more undervalued than most of its peers and should be fairly stable in 2016, according to Ebury Partners Ltd, the most-accurate rupiah forecaster in Bloomberg rankings.
"Its resilience has indeed been a pleasant surprise," said Edwin Gutierrez, a portfolio manager who helps oversee about $11 billion as head of emerging-market sovereign debt at Aberdeen Asset Management Plc in London. "Inflows into the rupiah bond market have certainly helped as Bank Indonesia has resumed its rate-cutting cycle."
Aberdeen, which holds Indonesian government bonds, has recently unwound some of its hedges on the rupiah as it now sees the currency remaining stable rather than weakening, Gutierrez said, declining to give a forecast. Although, he added that few emerging currencies will be spared if there's another big drop in commodity prices.
Ebury, the most accurate rupiah forecaster in the third and fourth quarters, predicts the currency will end the year at 13,800 a dollar, 0.3 percent stronger than the spot rate of 13,838 a dollar as of 10:43 a.m. in Jakarta on Friday. That's more bullish than the 14,592 median estimate in a Bloomberg survey of 30 analysts. Most Asian exchange rates will track the yuan, said Enrique Diaz-Alvarez, chief risk officer at Ebury in New York.
Macro Adjustment
Southeast Asia's largest economy is dependent on portfolio inflows to finance an external deficit, and prematurely cutting interest rates risks curbing those flows and weakening the rupiah. Governor Martowardojo held off lowering the policy rate again last year, despite repeated calls from Vice President Jusuf Kalla to do so, after a surprise reduction in February spurred an exit of funds. 
The central bank waited until inflation eased to 3.35 percent in December, from levels exceeding 7 percent in August, to cut the rate to 7.25 percent. Falling oil prices will help contain prices and there's still room for more easing either via the policy rate or lenders' reserve ratios, Martowardojo said on Wednesday.
Indonesia's tight monetary policy since the 2013 taper tantrum has helped it to bring its current-account deficit down from as high as 4.4 percent of gross domestic product in the second quarter of that year to an estimated full-year shortfall of 2 percent in 2015.
"Since the financial turbulence that initially disrupted a number of emerging markets in 2013, Indonesia's policy makers have engineered a macroeconomic adjustment that has directly addressed investor concerns over external imbalances," Moody's Investors Service said in statement on Thursday.
Indonesia's economic growth is forecast in a Bloomberg survey of economists to accelerate to 5.2 percent this year, from an estimated six-year low of 4.7 percent in 2015, as President Joko Widodo speeds up state spending on infrastructure. A decision by Golkar, the second-biggest political party in parliament, to support Widodo and give him an effective majority should also help him enact legislative reform.
Sentiment Shift
Indonesia's economy hasn't turned the corner yet as an expansionary fiscal policy and weak tax collection will pressure the budget and could spur inflation, said Hakan Aksoy, a London-based debt fund manager at Pioneer Investment Management Ltd., which oversees 224 billion euros ($244 billion).
"The performance of the rupiah will not be strong in an environment with higher inflation and a dovish central bank," he said. Pioneer still expects limited outperformance of the rupiah against its peers and is "slightly overweight" Indonesian bonds, Aksoy said.
There's been a shift in sentiment after the rupiah proved resilient to this month's market volatility and its relatively muted response to the rate cut was also encouraging, Australia & New Zealand Banking Group Ltd. Singapore-based analysts Khoon Goh and Irene Cheung wrote in a research note released Tuesday. ANZ is forecasting another 75 basis points of rate reductions by the end of the third quarter.
"Further monetary policy easing from Bank Indonesia will not only be positive for growth but also encourage more bond inflows, which will support the rupiah," the analysts wrote.
Watch Next: Is It Time to Get Back into Emerging Markets?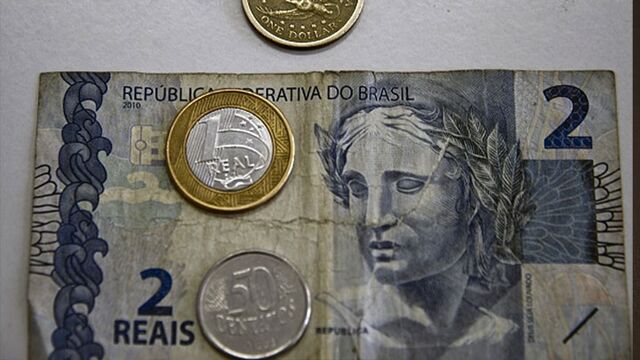 Before it's here, it's on the Bloomberg Terminal.
LEARN MORE