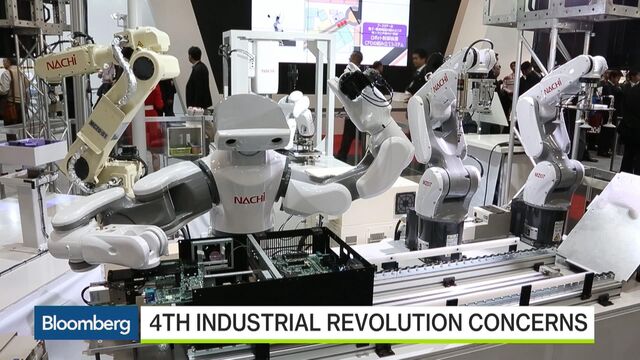 Computers might be coming for lower-skilled jobs — and that spells trouble for the growth outlook in developing nations.

QuickTake Artificial Intelligence

The share of jobs that could be automated in developing countries ranges from 55 percent in Uzbekistan to 85 percent in Ethiopia. The poorer countries have a higher potential for technology upgrades and adoption than most advanced economies, based on World Bank research that features in a new study from Citi and the Oxford Martin School.  

That substantial threat of automation could make building a manufacturing base on the back of comparatively cheap labor a less viable path toward development, according to the report from the U.S-based bank and the school, a research and policy branch of the University of Oxford. 

Among Organization for Economic Co-operation and Development members, an average of 57 percent of jobs could be computerized, and many developing nations have much higher automation potential. The 15 with the largest portion of jobs at risk are pictured in the graphic below.