business
Commodity Crash Beating Caterpillar Comes With $2.3 Billion Boon
By
Cost of goods sold drops on inputs, manufacturing efficiencies

`It's all been helped by lower commodity prices,' DeWalt says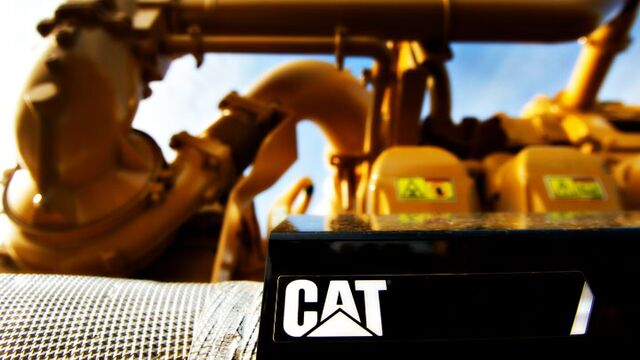 Much has been said about how the commodities collapse is pummeling Caterpillar Inc. Less obvious is how the world's top machinery producer benefits via costs savings on everything from steel to energy. 
Caterpillar saved $2.3 billion in the fourth quarter as its cost of goods sold dropped by 22 percent from a year earlier. Savings came both from efforts to lower expenses, for example by redesigning components to be more efficiently manufactured, and by tumbling prices for inputs such as steel, Vice President of Finance Services Mike DeWalt said Thursday in a phone interview.
"Things that we buy, both things that you think of as raw material, like sheet steel, and components that we buy from other folks, pistons, crankshafts, and engine blocks, it's all been helped by lower commodity prices," DeWalt said after the Peoria, Illinois-based company reported fourth-quarter earnings. "The costs of the stuff that we're buying are a bit less. So on the margin, that's helped us."
Steel Drops
The price of steel has tumbled as economic growth in China, the biggest consumer, has flagged. The U.S. price of hot-rolled steel coil, the benchmark commodity that is used in products from bulldozers to microwaves, fell 39 percent in the fourth quarter to average $390 a metric ton, the lowest in at least nine years, according to data tracked by Bloomberg from The Steel Index, a trade publication.
Slumping prices of commodities from crude oil to iron ore and copper have hurt natural resource companies, which buy machines that accounted for about 84 percent of Caterpillar's operating income in 2014.
"Don't get me wrong, we would love to have high prices for commodities," DeWalt said. "It would be so much more positive than the impact on material costs."
Before it's here, it's on the Bloomberg Terminal.
LEARN MORE