Zika Virus Spreads in Americas as Brazil Ramps Up Mosquito Fight
By and
220,000 soldiers deployed with pamphlets to 3 million homes

Virus linked to brain damage in infants when mothers infected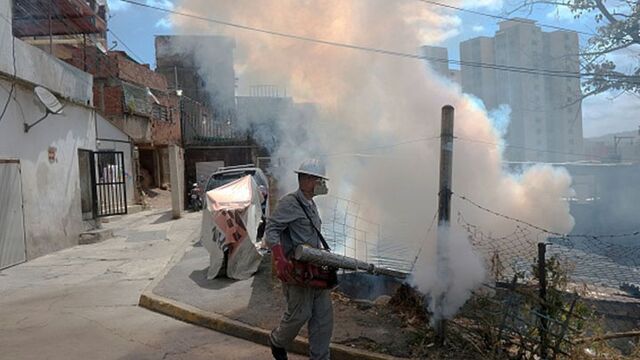 Brazil is launching a new offensive against mosquitoes carrying the Zika virus, as a surge in cases in Brazil spark new concern about the Olympic Games in Rio de Janeiro in August.
Next month the government will have 220,000 soldiers visit 3 million homes and distribute pamphlets on how to prevent mosquitoes from breeding, Defense Minister Aldo Rebelo told reporters in Brasilia. The aedes aegypti mosquito, which also carries dengue, yellow fever and chikungunya, infected more than 1.5 million Brazilians in 2015. Active transmission of the virus has been reported in almost every country in Central and South America.
Pregnant women in Brazil have been instructed to take extra precautions after health officials found that Zika could be responsible for more than 4,000 suspected cases of microcephaly, a birth defect that causes infants to be born with brain damage and an abnormally small head. Amid confirmed cases of the virus in the U.S., the Centers for Disease Control and Prevention recommended that pregnant women consider postponing travel to affected areas. In El Salvador, health officials have told women to delay pregnancy until 2018.
The outbreak in Brazil comes as Latin America's biggest economy is in the middle of its worst recession on record, and the country prepares to host athletes and fans from around the world for the Olympic games scheduled for Aug. 5-16. The Rio 2016 organizing committee has promised to clear venues of standing water and "minimize the risk of coming into contact with mosquitoes," but local hoteliers are already worried about occupancy. Airlines including British Airways and Gol Linhas Aereas Inteligentes are offering to waive fees for pregnant passengers who want to change flights to affected areas.
"The best vaccine against the Zika virus is the effort of everyone of us, of the government, and of society," President Dilma Rousseff said Tuesday. "It's going to be a house-to-house fight, and the government is going to work extremely hard."
Symptoms of the Zika virus include fever, rash and muscle plain, and 4 in 5 people infected never get sick. There is no vaccine or medication to treat the virus.