Kremlin Says No Concrete Talks With OPEC on Oil Output Curbs
by , , and
OPEC called on all producers this week to help revive prices

Russia depends on energy for more than 40% of budget revenue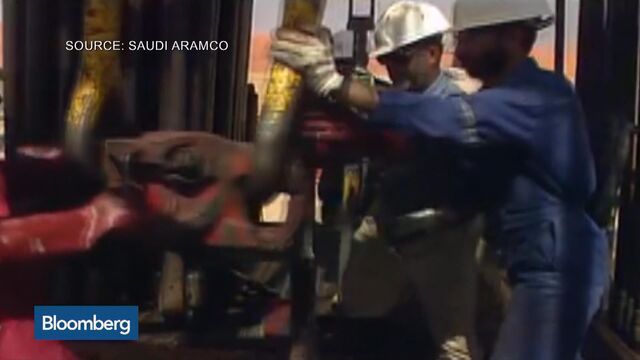 Russia isn't holding specific talks on oil output levels with other producing countries even as $30 crude squeezes the economy of the world's biggest energy exporter, according to the Kremlin.
"Consultations, exchanges of views with different countries, especially oil-producing countries, on the situation in the oil markets take place regularly," President Vladimir Putin's spokesman Dmitry Peskov said Wednesday. But "there's no specific discussion on coordination of actions" on output now, he told reporters on a conference call.
Deputy Prime Minister Yury Trutnev told Putin afterward there was a series of meetings with other governments last week on the issue during the World Economic Forum in Davos, Switzerland. Oil exporters are talking about coordination because the current price is "unacceptable" for proceeding with spending on exploration and field development, Trutnev said Wednesday at a presidential meeting with cabinet members.
Russia, which relies on energy for more than 40 percent of its budget revenue, has repeatedly stated its goal of keeping crude production stable even as prices tumble. The Finance Ministry says the nation's budget deficit may widen from a five-year high in 2015 as the rout deepens.
The Organization of Petroleum Exporting Countries called earlier this week on all nations, both inside and outside the group, to join efforts to revive oil prices. Iraq said on Tuesday that Saudi Arabia and Russia, the world's two largest crude exporters, might be ready to become "more flexible."
"Russia as a state cannot flexibly regulate its oil output," Deputy Prime Minister Arkady Dvorkovich said Tuesday. The country's oil producers can keep production stable now and will "react" to future developments, he said. "If the prices remain at a low level for a long time, a certain decline is possible, and our partners and other countries already know about it."
Before it's here, it's on the Bloomberg Terminal.
LEARN MORE