Oil Bust May Put Onus on Pimco to Give Rio Retirees Debt Relief
by
Rioprevidencia's bonds due 2024 sink to record low 57.09 cents

Pension fund relies on oil royalties to service notes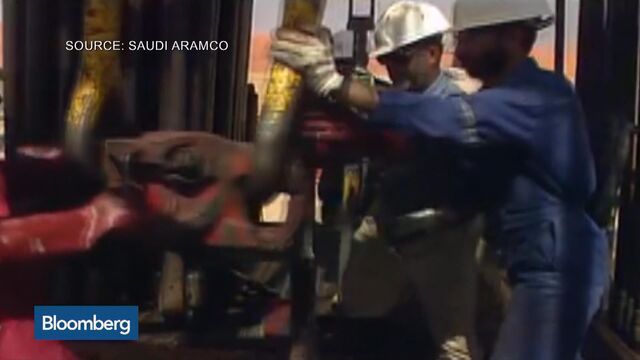 The sinking price of oil is threatening to put two of the world's largest bond funds in an uncomfortable position.
Pacific Investment Management Co. and Dodge & Cox are the biggest owners of $3.1 billion of notes sold by Rioprevidencia, a pension fund for public-sector workers from Rio de Janeiro. The fund relies on crude royalties from the state to pay the debt. With oil prices plumbing new depths almost daily, the bonds have fallen to a record low on speculation Rioprevidencia may have little choice but to ask creditors to restructure the debt or default.

The selloff comes after Rioprevidencia persuaded investors to grant the fund a temporary waiver in September, when the fund said a metric fell below the minimum threshold required to prevent an acceleration of payments should more than half of bondholders demand their money back. In return, the fund boosted the coupon on the securities three percentage points to as much as 9.5 percent. But oil's collapse has only worsened since that deal was struck, with prices falling 34.5 percent to a 12-year low.
"At the end of the day, this is going to have to be restructured," said Casey Shanley, an analyst at Panning Capital Management LP in New York. "Most likely, that will involve much lower coupon payments to bondholders and extending maturities. What the pension did with the covenant waiver was give itself time in case oil came back. The next time Rioprevidencia blows the covenant, which will almost certainly be when the waiver expires, will be the trigger for the restructuring."
Bondholders agreed to waive the so-called debt-service coverage ratio until March. Rioprevidencia said in September the measure fell to 1.2, below the 1.5 required in its debt contracts.
Pimco's press office did not reply to a phone call and an e-mail message seeking comments on the bond's performance or restructuring speculation.
Newport Beach, California-based Pimco, which oversees $1.43 trillion, owns 4.9 percent and 8.69 percent of Rioprevidencia's notes due in 2024 and 2027.
San Francisco-based Dodge & Cox's press office said in an e-mailed statement that the company does not comment on individual holdings as a matter of internal policy.
The asset manager holds 37.17 percent and 38.72 percent of Rioprevidencia's debt due 2024 and 2027.
"The decline in crude prices is the main driver for the drop in the bonds because there are no reasons for prices to be at such a level as the debt is being serviced as expected, without any issue," Rioprevidencia Chief Executive Officer Gustavo de Oliveira Barbosa said in an e-mail.

The pension fund gets about a third of its revenue from crude royalties granted by Rio de Janeiro state and paid mostly by state-controlled oil company Petroleo Brasileiro SA, which is scaling back investments and selling assets in the wake of a Brazil's biggest ever-corruption scandal. When Rioprevidencia sold the bonds in June 2014, in an attempt to plug its budget gap, Brent crude fetched $109 a barrel. The price has since plummeted 72 percent to $31.68 a barrel.
The fund's $2 billion of bonds due in 2024 have tumbled 21.5 percent this month, the most in Brazil after airline Gol Linhas Aereas Inteligentes SA. The notes declined 0.9 percent to 56.3 cents on the dollar Wednesday.

Last year, Rio de Janeiro's house of representatives approved an extraordinary request to transfer 6.4 billion reais ($1.57 billion) from a state judicial fund to Rioprevidencia to help the fund close its deficit in 2015, according to report in newspaper O Globo that was confirmed by the fund's press office. That option wouldn't be available this year, according to the report.
Standard & Poor's cut its rating for Rio de Janeiro on Jan. 12 from BB to BB-, three steps below investment grade, citing fiscal deterioration.
"The discussion between Rioprevidencia and bondholders may be an extension of the waiver received during the fourth quarter," said John Haugh, a Latin America strategist at Mizuho Securities USA in New York. "But a longer-term solution might be necessary considering what has happened with oil prices."
Before it's here, it's on the Bloomberg Terminal.
LEARN MORE