BofA's Montag Said to Order Expense Savings in Trading Division
by
Traders will probably be cut in March, after bonuses are paid

Bank is making efficiency push as stock slumps 21% this year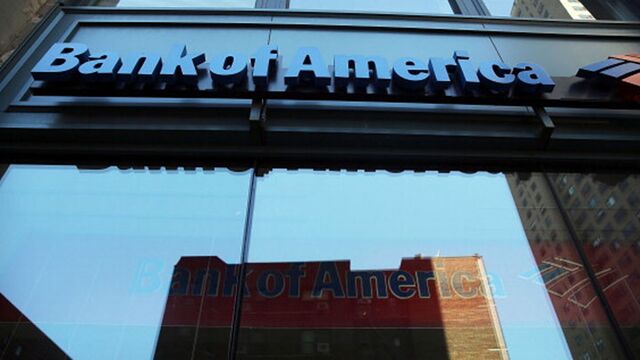 Bank of America Corp. isn't waiting to see if trading revenue rebounds from a tough 2015.
Chief Operating Officer Thomas Montag, 59, is increasing pressure on deputies to lower expenses across his trading and investment banking world, according to people with knowledge of the initiative. While managers have latitude on how to trim the equivalent of a few percentage points off their budgets, the effort probably will lead to job cuts in March, said the people, who asked not to be identified discussing personnel matters.
Chief Executive Officer Brian Moynihan has said he will eliminate jobs this year as the industry is squeezed by sluggish trading, low interest rates and rising loan losses. Revenue from fixed-income and equity trading in 2015 was $13 billion, down 1.1 percent from a year earlier. That compares with about $17 billion in 2010 and 2009, when bond trading alone generated almost as much revenue as all trading did last year.

Business heads are scouring for ways to reduce costs, pushing to negotiate lower vendor transaction fees, and cutting travel and entertainment budgets, the people said. Executives also are drafting initial lists of people they could terminate if needed.
Job cuts could equate to about 5 percent of compensation expense on some equities desks, and more in fixed-income units, the people said. The reductions might be deeper -- or less severe -- depending on how trading operations perform during the year's early months, they said.
Jessica Oppenheim, a company spokeswoman, declined to comment.
Goldman's Deliberations
The cuts would probably occur weeks after Bank of America pays bonuses to traders and bankers in mid-February. The Charlotte, North Carolina-based firm shrank its workforce by about 10,000 last year, leaving 213,280 employees as of Dec. 31.
The world's biggest banks have signaled that they may cut tens of thousands of additional jobs. In the U.S., Morgan Stanley eliminated about 1,200 employees, including about a quarter of its fixed-income trading staff. Goldman Sachs Group Inc. will decide soon whether to cut deeper in fixed-income sales and trading than an annual 5 percent cull, a person with knowledge of its deliberations said this month. Largely on the back of cost cuts, the five major investment banks earned $70 billion last year, the most since before the financial crisis.
Not helping matters is Bank of America's stock: It's down 21 percent this year, leaving the bank's price to tangible book ratio at 0.86, a level that implies investors don't believe the firm's assets are worth what it says. The decline is exerting pressure on Moynihan, 56, to show greater expense discipline, the people said.
Before it's here, it's on the Bloomberg Terminal.
LEARN MORE