Visa Europe Revenue Rises to Record Ahead of Sale to Parent
by
Gross revenue jumps 25% to 2.31 billion euros through June

Contactless transactions climb to 1.7 billion for the year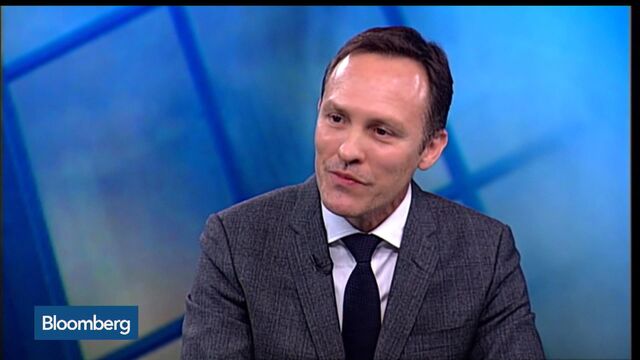 Visa Europe, the payments network in the process of being bought by former parent Visa Inc., said gross revenue jumped 25 percent to a record 2.31 billion euros ($2.5 billion) in the year through June as more customers turned to alternative payment methods.
"Financially, this was our most successful year ever -– and by quite some distance," Nicolas Huss, chief executive officer of London-based Visa Europe, said Tuesday in a statement. Growth of so-called contactless payments, or tapping a bank card or phone on store terminals without the need for a signature or PIN, "is off the chart," he said.

Contactless transactions numbered 1.7 billion in the 12 months ended in September, the firm said. In the U.K., Visa Europe's biggest contactless market, one-in-seven of the firm's face-to-face transactions were handled that way, compared with one-in-25 a year earlier. The U.K. last year became the first market outside the U.S. for Apple Inc.'s digital-wallet service Apple Pay.
"We're winning over cash," Huss said in an interview on Bloomberg TV. The Nordic countries "are usually almost cashless societies - in many retailers, cash wouldn't even be accepted. The U.K. is getting there."
The company, which doesn't trade publicly, disclosed some figures as its larger U.S. counterpart, Visa Inc., looks to complete a takeover of the business for as much as 21.2 billion euros. The stock-and-cash transaction, announced in November, is scheduled to be completed between April and June, according to Tuesday's statement. The two companies split ahead of Foster City, California-based Visa Inc.'s initial public offering.
The number of Visa cards issued in Europe totals 522 million, or more than one card per adult, the firm said. Visa Europe returned 739 million euros in rebates and joint-investment initiatives to the more than 3,000 banks and payment companies that own it, also a record, according to the statement. The company deducts this sum to arrive at net revenue, which was announced earlier for its fiscal year. Visa Inc. is scheduled to report quarterly results on Thursday.
Before it's here, it's on the Bloomberg Terminal.
LEARN MORE