J&J Profit Beats Estimates as CEO Sees More Deals to Fuel Growth
by
Pharma revenue rose with blockbuster Remicade, Stelara

J&J will continue to be active in M&A, CEO Gorsky says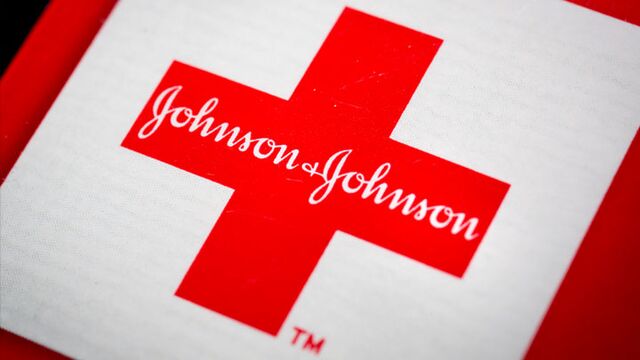 Johnson & Johnson, the world's largest health-care company, beat fourth-quarter profit estimates, helped by blockbusters like arthritis treatment Remicade and psoriasis drug Stelara.
The shares rose as much as 3.5 percent, the biggest intraday gain in five months, after J&J posted earnings of $1.44 a share, excluding some items, topping the $1.42 average of 20 analysts' projections compiled by Bloomberg. J&J is relying on prescription medicines to boost growth and help mitigate a slowdown in the medical devices. The company said last week it plans to cut about 3,000 jobs from the medical-devices unit, which has been under pressure from cost-cutting by insurers and hospitals.
J&J is "very committed" to the medical-devices business, Chief Executive Officer Alex Gorsky said on a conference call with analysts. The company will also remain active in mergers and acquisitions, and sees "a number of opportunities" across all three lines of its business, he added.
Pharma Drives J&J's Sales

Drug sales:


Remicade $1.68 billion vs estimate $1.62 billion
Stelara $742 million vs est. $614.8 million
Zytiga $581 million vs est. $586.3 million
Xarelto $494 million vs est. $509.3 million

Sales fell 2.4 percent to $17.8 billion, lowered by the impact of currencies. Analysts anticipated $17.9 billion.
2016 forecast of $6.43 to $6.58 a share. Adjusted earnings guidance excludes impact of after-tax intangible amortization expense and special items. May not compare with the $6.38 average of analysts' predictions
J&J's 2016 sales forecast range of $70.8 billion to $71.5 billion.


J&J's last large-scale acquisition was the $19 billion purchase of Synthes Inc., which closed in 2012. Gorsky told investors it doesn't mean the management team sat out of large-scale deals in 2015. The company lost a bidding war for Pharmacyclics Inc. in March when AbbVie Inc. won with a $21 billion offer.
"We remain very active in a number of different areas and while we didn't necessarily close on a larger deal, I would not assume that we were not engaged and involved," Gorsky said.
J&J shares were up 3.3 percent to $99.53 at 12:05 p.m. in New York. The stock had dropped 5.7 percent in the 12 months through Monday, while the Standard & Poor's 500 Index fell 8.5 percent.
Pharmaceuticals were once again the biggest driver of growth for J&J last year. Excluding the impact of foreign exchange, drugs sales grew 4.2 percent in 2015. The consumer business -- home of brands like Johnson's baby-care products, Neutrogena and Listerine -- rose 2.7 percent. Sales of medical devices dropped 1.4 percent.
Before it's here, it's on the Bloomberg Terminal.
LEARN MORE