China's Gold Imports From Hong Kong Jump to Highest Since 2013
Bloomberg News
Net purchases climb 67% in December from a month earlier

Swiss gold shipments to mainland China more than tripled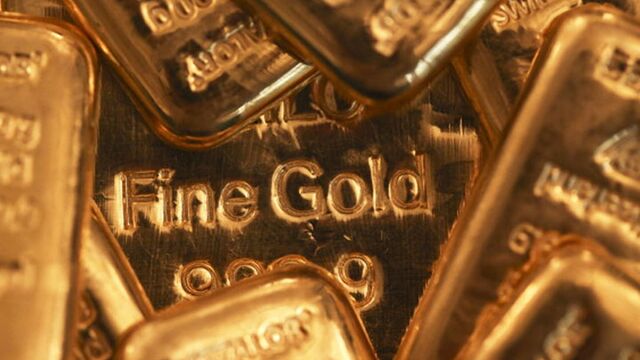 China's imports of gold from Hong Kong surged 67 percent to the highest level in more than two years in December as stock market turmoil and anticipation of a further weakening in the nation's currency spurred demand for a haven.
Net purchases rose to 111.3 metric tons from 66.8 tons a month earlier and 58.8 tons a year ago, according to data from the Hong Kong Census and Statistics Department compiled by Bloomberg. Net buying increased to 774.1 tons in 2015 from 750.8 tons a year earlier and compared with a record 1,108.8 tons in 2013, the data show. Mainland China doesn't publish the data.

Investors took advantage of the lowest global prices in almost six years to stock up on bullion amid share market gyrations and concerns the central bank would let the currency depreciate to boost slowing growth in the world's second-biggest economy. Consumers were also buying in the run-up to Chinese New Year in February, the peak demand season.
"The stock market was very volatile last year while the yuan started depreciating so investors may have found some comfort in gold," Wang Shunyang, an analyst at SMM Information & Technology Co., said by phone before the data were released.
China's imports were in stark contrast to the overseas market where investors dumped gold as the metal booked its third annual loss. Investors turned bearish as the dollar surged on the back of tighter U.S. monetary policy and as prices of commodities collapsed. Holdings in gold exchange-traded products fell to 1,461.6 tons at the end of 2015, near the lowest in almost seven years.
Gold Deliveries
The Shanghai Composite Index more than doubled in the 12 months through May before losing more than 30 percent by the end of September. China's currency has weakened about 6 percent against the dollar since a surprise devaluation in August, even as the central bank burnt through billions of dollars in foreign-exchange reserves to support the exchange rate.
A jump in physical deliveries from the Shanghai Gold Exchange was also a sign of demand, Wang said. The so-called withdrawals climbed to 2,596.4 tons in 2015 surpassing the previous record of 2,197 tons two years earlier. Swiss exports of gold to China jumped to 59 tons in December from 16.5 tons a month earlier, according to the website of Swiss Federal Customs Administration.