Brazil Current Account Gap Narrows as Downturn Sinks Imports
by
Deficit shrinks by almost half to $58.9 billion in 2015

FDI fell last year, despite December surge to $15.2 billion
Brazil's current account deficit narrowed by almost half last year, as the nation's worst recession in decades and a falling currency sapped demand for imports.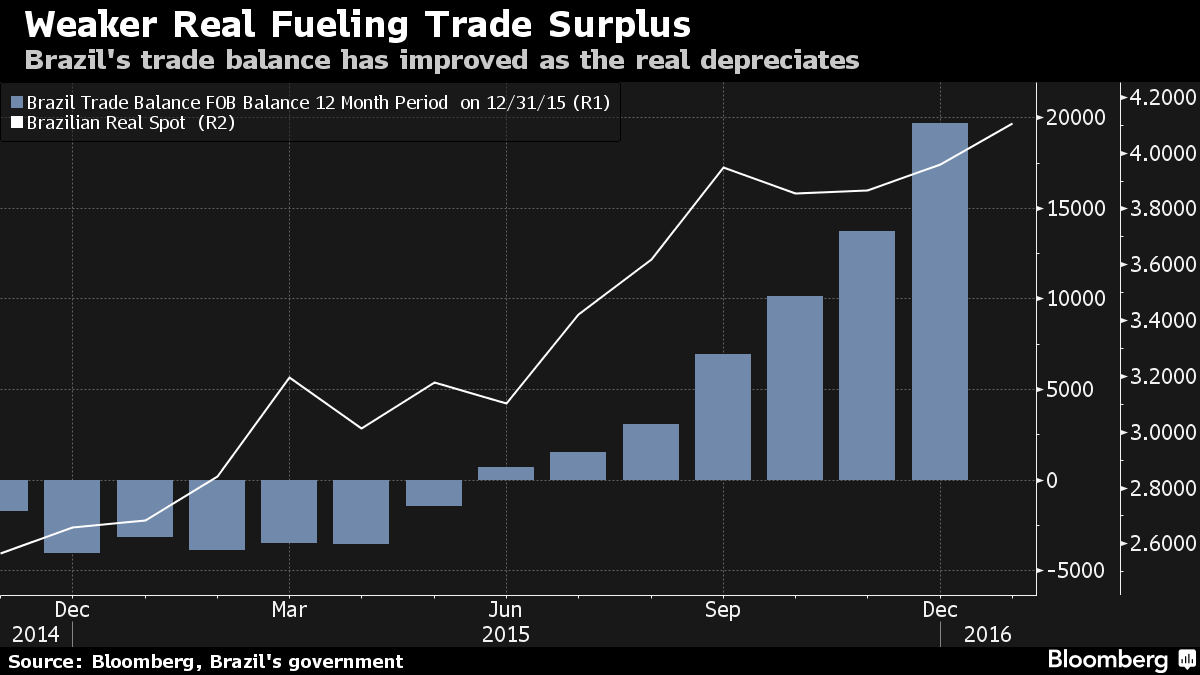 The deficit in the current account, the broadest measure of trade in goods and services, was $58.9 billion in 2015, compared to $104 billion the previous year, the central bank said Tuesday. The gap in December shrank to $2.5 billion from $2.9 billion a month earlier, which was in line with the median forecast of analysts in a Bloomberg survey.
The current account was one of the few positive highlights last year in the economy, which was dragged down by falling consumer and business confidence, shrinking industrial output and double-digit inflation. While the deficit is expected to shrink further this year, exporters will need time to fully benefit from the currency's devaluation, Goldman Sachs Group Inc.'s senior economist Alberto Ramos wrote Tuesday.
"In later years, we expect to see a more structural current account adjustment led by a more robust response from exports," which have been inhibited by "a decade-long period of significant currency overvaluation," he wrote in a note for investors.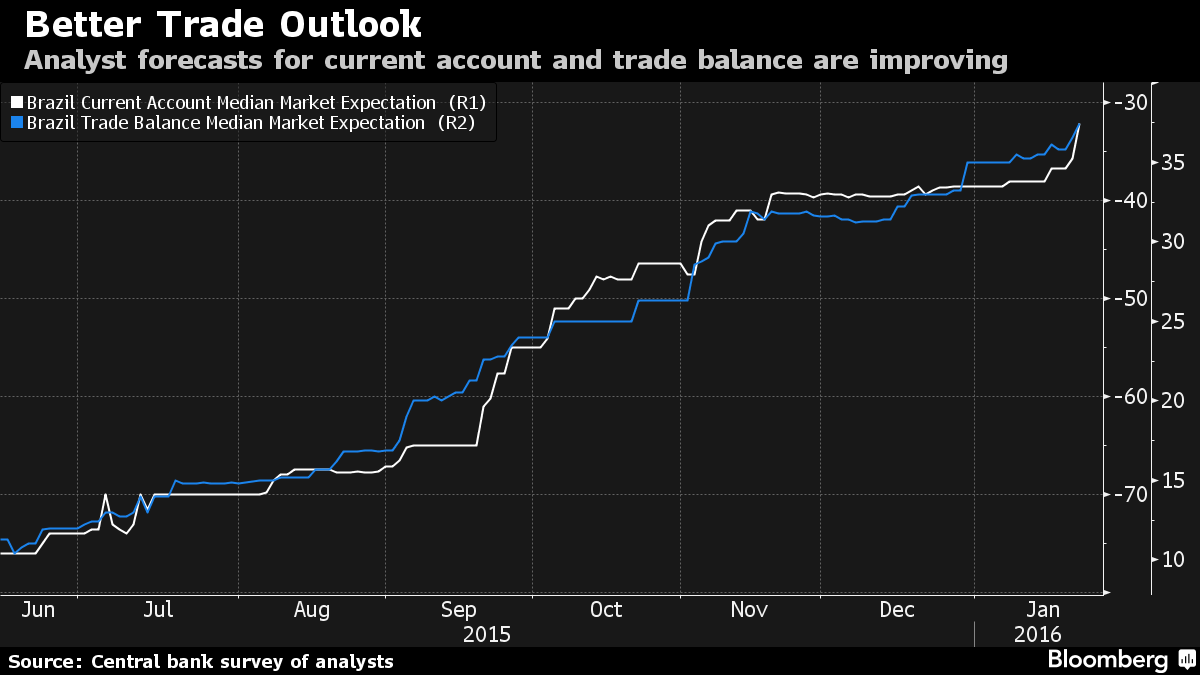 The real, which weakened 33 percent last year, reversed losses Tuesday afternoon and gained 0.3 percent to 4.0785 per U.S. dollar as part of an increase in emerging-market currencies.
Brazil's deteriorating economy is weighing on foreign investor sentiment as well, with direct investment from abroad shrinking to $75.1 billion last year from $96.9 billion in 2014, the central bank said.
Foreign investment in Brazil last month increased to $15.2 billion from $4.9 billion in November, compared with the median forecast for $6.1 billion. The unexpected surge reflects increases throughout numerous industries, and is expected to fall back this month to $4.6 billion, said Tulio Maciel, head of the central bank's economic research department.
"FDI flows sometimes are volatile, and no major operation was recorded," he told reporters Tuesday. "It was widespread."
Before it's here, it's on the Bloomberg Terminal.
LEARN MORE