The Case for the World Economy's Defense Is Made as Stocks Swoon
by
`There's a gap of perception versus reality,' investor says

Roubini rules out repeat of 2008-style economic collapse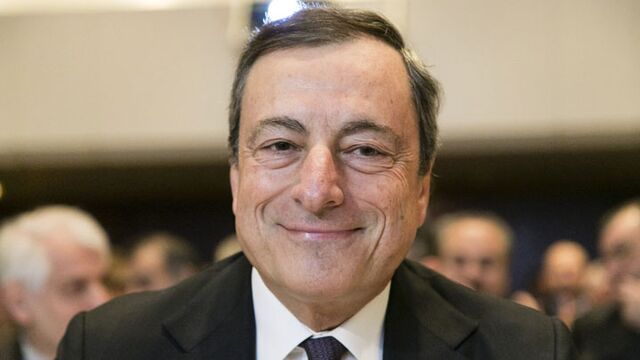 Economists make astrologers look good, John Kenneth Galbraith once said. In the 1960s, Paul Samuelson congratulated stock investors on predicting nine of the last five recessions.
Academics can once again sharpen the snark as markets' January swoon belies consensus growth forecasts. Most of the elites who offered their view at the World Economic Forum annual meeting in Davos, Switzerland, last week weren't too downbeat.
"There's a gap of perception versus reality," said Raymond Nolte, chief investment officer at fund of funds SkyBridge Capital. "The perception is worse than the reality."
Credit Suisse Group AG Chief Executive Officer Tidjane Thiam said markets were "over-reacting." Economist Nouriel Roubini ruled out a repeat of 2008. International Monetary Fund Managing Director Christine Lagarde noted even with growth forecasts being pared, the world economy is still "up" on last year.
The case for the world economy's defense goes as follows: For it to fall into recession either the U.S. or China must take it down.
China Debated
While China is weakening, few in Davos agreed with billionaire George Soros that a "hard landing" looms. As U.K. Chancellor of the Exchequer George Osborne argued, even at its current growth pace China will still add the equivalent of Germany's output to the world by 2020.
Stimulus is also coming on stream. And if it does slump further China's trade links are limited with U.S. exports to it amounting to less than 2 percent of gross domestic product. Outside exposure to its stock market is also low.
As for the U.S., while manufacturing is contracting, the labor market continues to tighten and consumers are spending. Sales of previously owned U.S. homes last year enjoyed their best year since 2006.
Oil's Impact
But what about oil? While its plunge is unnerving, less than $30 for a barrel of crude still means cheap energy for companies and consumers, allowing them to spend more on other things.
Then comes the Federal Reserve, whose December interest-rate increase raised eyebrows in Davos. Yet rates are still close to zero, its balance sheet remains bloated and Chair Janet Yellen is only pledging to tighten again if the data justifies it. Roubini was among those to say the Fed will not inflict the four rate increases it's projecting for this year.
At the same time, other central banks are lining up more stimulus in the case of the European Central Bank or indicating rates will stay low for longer in the case of the Bank of England. Bank of Japan policy makers meet this week.
"It's going to be lower for longer across the board," said Skybridge's Nolet.
Not all in Davos were as optimistic as the consensus. Echoing Soros, Willem Buiter, chief economist at Citigroup Inc., said his base case is for the world to suffer recession-like growth of less than 2 percent this year, thanks to China.
Still, the majority sided with Paul Sheard, chief global economist at Standard & Poor's.
"Recent market moves probably overstate the likelihood of a slump in global growth this year," he said.
Before it's here, it's on the Bloomberg Terminal.
LEARN MORE