Shkreli Gets Snow Day as Congress Delays Hearing After Storm
by
Tuesday hearing delayed to Feb. 4, Shkreli lawyers says

Valeant interim CEO Schiller was also scheduled to testify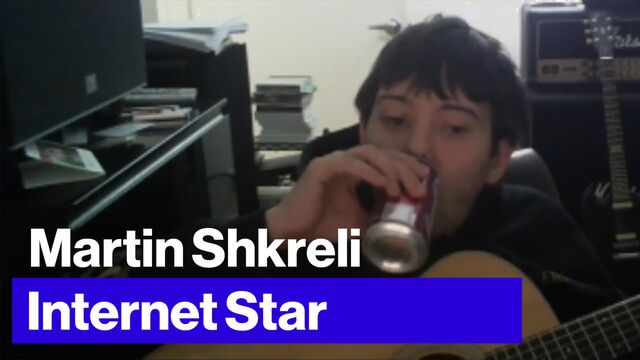 Former pharmaceutical executive Martin Shkreli will have more time to battle a congressional subpoena after lawmakers postponed a hearing on U.S. drug prices because of a major snowstorm over the weekend.
The House Committee on Oversight and Government Reform will now hold the hearing, which was originally scheduled for Tuesday, on Feb. 4, according to a letter from Shkreli's lawyers sent Monday to a judge in Brooklyn. MJ Henshaw, a spokeswoman for Committee Chairman and Utah Republican Jason Chaffetz, didn't immediately respond to an e-mail seeking to confirm the date.
Shkreli, the former chief executive officer of Turing Pharmaceuticals AG, is facing federal fraud charges unrelated to Turing and has said that he plans to plead his Fifth Amendment rights if called before Congress to talk about drug pricing. Other witnesses that were scheduled to testify include: Howard Schiller, interim chief executive officer at Valeant Pharmaceuticals International Inc.; Nancy Retzlaff, chief commercial officer at Turing Pharmaceuticals AG, the drug company founded by Shkreli; Janet Woodcock, director of the Food and Drug Administration's Center for Drug Evaluation and Research; and Mark Merritt, chief executive officer of the Pharmaceutical Care Management Association, a trade group.
Valeant and Turing have been under investigation by the committee for price hikes on older drugs. Soon after it acquired two heart drugs, Valeant tripled the price of one, called Nitropress, and raised the other, Isuprel, by 525 percent. Under Shkreli, closely held Turing bought a decades-old anti-parasitic treatment and increased its price to $750 a pill from $13.50.
All Votes Canceled
The securities fraud charges against Shkreli relate to several hedge funds he used to run and another former company, separate from Turing, called Retrophin Inc. During the last week, Shkreli and his lawyers have been sparring over whether he would have to appear at the hearing, saying that he planned to invoke the Fifth Amendment, which allows people to avoid incriminating themselves. He has maintained his innocence in the criminal charges.
His lawyers wrote a U.S. district judge in Brooklyn over the weekend seeking guidance about the subpoena.
The U.S. House has also canceled votes that were scheduled Tuesday and Wednesday because of the storm, and will return to work Feb. 1, according to Majority Leader Kevin McCarthy's website.
Before it's here, it's on the Bloomberg Terminal.
LEARN MORE