Record Cash Shows Emerging-Market Firms Going Into Cocoon
by
Investment scope drying up, says Commerzbank's Quijano-Evans

Firms' total assets per share fell in 2015 as growth slows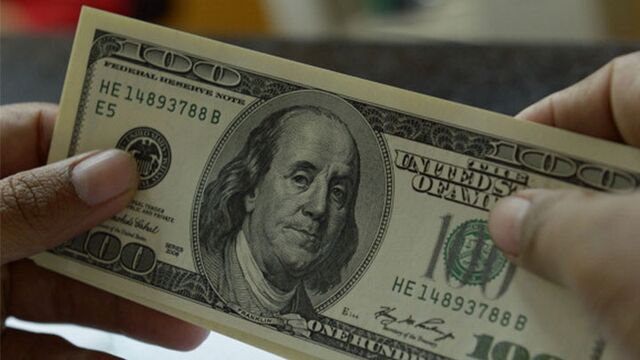 Cash is king in developing nations these days.
The 838 companies in the MSCI Emerging Markets Index on average had a record $608 per share in cash or short-term investments at the end of last year, according to data compiled by Bloomberg. That's up 34 percent from the previous year, the biggest annual jump in a decade. The extra cash typically comes from postponed spending, according to Simon Quijano-Evans, the chief emerging-market strategist at Commerzbank AG.

"If you look at the developments of the past few years, investment opportunities have fallen and corporates are concerned about the growth outlook," Quijano Evans said from London in a phone interview.
Companies are exercising caution as China's weakest growth since 1990 spurs competitive currency devaluations, credit-rating downgrades and a chain reaction of slower exports among its trade partners.
Cooling growth in emerging markets and China's attempted shift to a consumer-driven economy have been named by the International Monetary Fund as two of the three big adjustments the world is facing. The turmoil has erased $6.8 trillion from stock values and boosted companies' average dollar borrowing costs by more than a third since the middle of last year.
The hoarding of cash coincides with the first drop since 2002 in total corporate assets, which slid 7.3 percent to $3,076 per share at the end of 2015. Analysts' projections for companies earnings have fallen 36 percent from a high in 2011 to $67 per share on the MSCI index.
The anxiety to amass cash seems to be absent in the developed markets. Cash and equivalent holdings fell 2.8 percent for companies in the Standard & Poor's 500 Index last year, while they were stagnant in the MSCI world index of advanced nations, data compiled by Bloomberg show.
The MSCI emerging-markets gauge rose for a second day on Monday, paring its losses since the start of the year to 9.8 percent.
Before it's here, it's on the Bloomberg Terminal.
LEARN MORE