Mr. Shkreli Goes to Washington and Mocks Ghostface Killah
The biotech executive is feuding with a rap legend and Congress.
by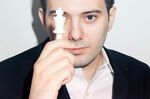 Disgraced biotech executive Martin Shkreli has shifted into full attack mode, simultaneously taking on the U.S. Congress and Ghostface Killah. Which antagonist poses more of a threat is open to debate.
A brief recap: Shkreli, 32, ran hedge funds and a pair of biotech drug manufacturers before gaining extreme notoriety last year for raising the price of a lifesaving AIDS drug by more than 5,000 percent. Then he got indicted for securities fraud. Most recently, Shkreli requested that a federal judge in New York intervene to help him avoid being charged with criminal contempt if he doesn't appear before a congressional committee. His appearance, initially scheduled for Tuesday, was postponed after a weekend blizzard inundated the nation's capital. 
Shkreli's lawyers asked U.S. District Judge Kiyo Matsumoto in Brooklyn to step in after the House Oversight and Government Reform Committee issued the former executive a subpoena to testify at the Jan. 26 hearing on drug pricing. The panel warned it would pursue criminal contempt charges against him if he does not show up.
The kerfuffle with Congress has a certain academic feel, as Shkreli has already said that he would invoke his Fifth Amendment right against self-incrimination and refuse to answer questions from lawmakers. His appeal to the New York judge refers to the terms of Shkreli's $5 million bail package, which bar him from any travel. Shkreli's lawyers asked the judge to quash or delay the congressional subpoena "if the court decides that Mr. Shkreli may not leave the Eastern and Southern Districts of New York in order to attend the committee hearing," according to the filing. (Update: The judge on Monday ruled that Shkreli can travel.)
With characteristic flair, Shkreli appears to be doing his best to irritate members of Congress. On Friday he tweeted to lawmakers: "You want me to go to DC to just say 'I plead the 5th'? For your entertainment?"
Potentially complicating his life further, Shkreli has gotten enmeshed in a social media feud with Ghostface Killah, a member of the hip-hop collective Wu-Tang Clan. Back in December, as reported in Bloomberg Businessweek, Shkreli paid $2 million to buy the only copy of a new Wu-Tang album. Ghostface (as he is generally known on second reference) said in an interview on Friday that he does not admire Shkreli's drug-pricing strategy—and he thinks the executive ought to release the Wu-Tang record for public consumption. 
Ghostface's disapproval prompted a response from the prolific Shkreli. "Ghost mad that Shaolin"—the name of the disputed Wu-Tang album—"outsold his last 5 albums...dude's a non-profit rapper," Shkreli tweeted. A number of online observers noted that provoking a figure like Ghostface might have more immediate and tangible implications for Shkreli than his various legal entanglements.
Steve Brozak, president of WBB Securities, a boutique health-care investment bank, said that the intensifying attention paid to Shkreli would hurt the biotech and pharmaceutical industries. "These are not joke issues—pricing of drugs and alleged securities manipulation," Brozak asserted. "Martin Shkreli has become the poster child for this industry, and that's not a good thing for anybody. Where is this going to end?"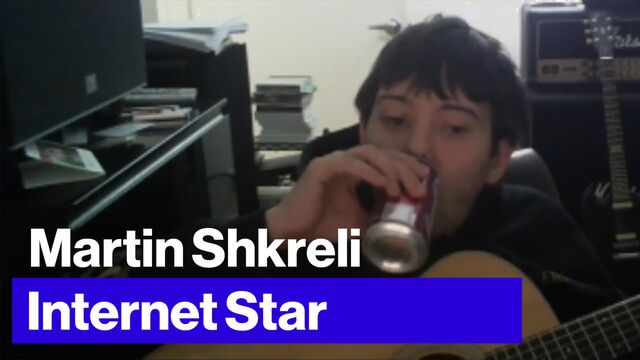 Before it's here, it's on the Bloomberg Terminal.
LEARN MORE