markets
Goldman: These Are the Stocks to Buy if You're Worried About a U.S. Recession
Some ideas for the glass-half-empty crowd.
By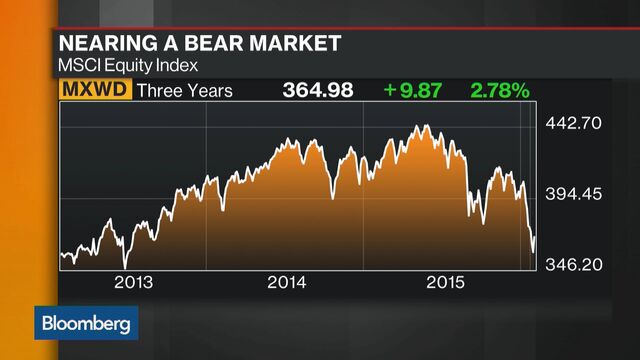 Strategists at Goldman Sachs might have one of the lowest yearend targets for the S&P 500 on Wall Street at 2,100, but that doesn't mean the bank believes a U.S. recession is imminent. Still, in its U.S. Weekly Kickstart, David Kostin and his team have some recommendations for clients who do believe economic growth is poised to retreat.
Again, the Goldman analysts are recommending investors look for companies that boast strong balance sheets that do relatively better during periods of tightening financial conditions—similar to Kostin's previous suggestions for stocks to own when the Federal Reserve began raising rates. 
"For investors worried about a recession, our recommended strategies of strong balance sheets and high domestic sales should outperform even in the event of an economic downturn," Kostin and Co. write. "We believe these strategies should continue to generate strong returns given the trends of relative U.S. economic strength, a rising U.S. dollar, high corporate leverage, and oil-exacerbated credit market weakness."

Two of the "FANG" darlings from last year make Goldman's list, with both Facebook Inc. and Alphabet Inc. in the mix. Other popular names that have strong balance sheets include Visa Inc., Michael Kors Holdings, Starbucks Corp., Whole Foods Market, 3M Co., Marathon Petroleum, and Verizon Communications. The firm also include Chipotle Mexican Grill despite the recent E. coli outbreak. 
If you don't foresee a recession on the horizon, then Goldman figures this is a great buying opportunity. "At the start of the year we forecast the index would rise by just 3 percent in 2016. Following the correction the prospective price return is now 10 percent (total return of 12 percent with dividends)."

Ladies and gentlemen, place your bets.
Before it's here, it's on the Bloomberg Terminal.
LEARN MORE