China Replaying 2007's Boom and Bust Shows No Bottom Yet
by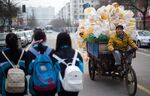 The bear market for China's stocks has further room to run, if the boom-and-bust cycle in 2007 and 2008 is any guide.

The Shanghai Composite Index's 43 percent rout since June has been accompanied by an economy losing momentum, similar to the global financial crisis, when the benchmark index lost more than two-thirds of its value from peak to trough over the course of a year. The gauge will bottom once it falls to 2,500 this year, according to Rabobank Group. That represents a further 15 percent decline from Monday's close.
"The market appears to be tracking moves during 2007-2008, which points to 2,500 as a possible destination," said Michael Every, head of financial markets research at Rabobank in Hong Kong. "We will go there and then trade sideways for years again until we get some real reforms in place. Fundamentals still say equities are over-priced in many places."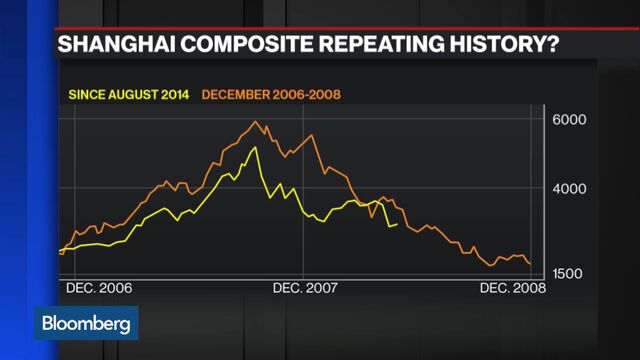 Before it's here, it's on the Bloomberg Terminal.
LEARN MORE