Bets on WTI Oil Slumping Below $25 Rise to a Record: Chart
by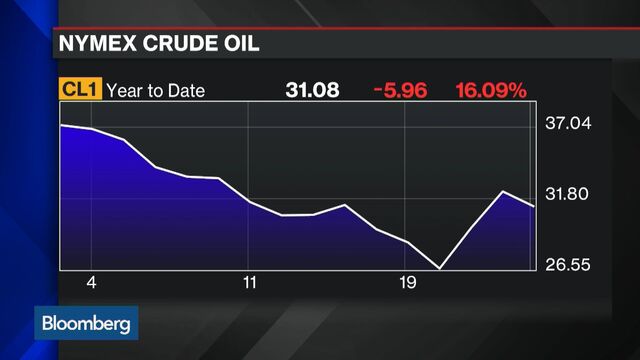 Bets that crude oil will retreat below $25 a barrel have reached an all-time high as stockpiles continue to grow.
Open interest, or the amount of total contracts outstanding, for March West Texas Intermediate crude $25 put options rose to 29,023 on Jan. 22, the highest among all March WTI options. The puts expire on Feb. 17.

"There is a big debate surrounding $25," said Phil Flynn, senior market analyst at the Price Futures Group in Chicago. "A lot of people believe that we are going to test that area before we bottom."
Front-month WTI futures dropped to $26.19 on the New York Mercantile Exchange on Jan. 20, the lowest since May 2003. Crude stockpiles at Cushing, Oklahoma, the delivery point for WTI futures, climbed to 64.2 million barrels in the week ended Jan. 15, the highest level since Energy Information Administration started to track weekly data in 2004.
Before it's here, it's on the Bloomberg Terminal.
LEARN MORE