business
Italy's Padoan Says Bad Bank Talks Move Ahead Amid New NPL Plan
By
Discussions with European Commission `will not be stalled'

Italian finance minister to meet with EU's Vestager on Tuesday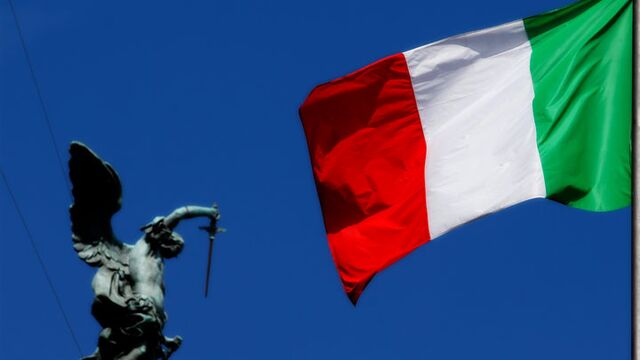 Italian Finance Minister Pier Carlo Padoan said the government is conducting a "very good conversation" with the European Commission on a plan to help banks offload bad debt, as additional national measures to ease the sale of non-performing loans will be introduced this coming week.
"We are working on a guarantee scheme which is part of a strategy" to accelerate the disposal of bad loans, Padoan said in an interview Saturday with Bloomberg Television's Francine Lacqua at the World Economic Forum in Davos, Switzerland. Talks with the Commission "will not be stalled, and in any case we already have in place measures that will help."

The Italian government and the Commission are discussing a plan to allow buyers of banks' bad loans to purchase a state guarantee on them to reduce the price gap, said a person with knowledge of the talks. Under the terms being reviewed, the loans would not be bundled into a common pool backed by the state, said the person, as was previously envisaged. The person spoke on condition of not being further identified.
Bad Debt
The Italian project to create a bad debt has been blocked for months by the European Commission, which considers any state involvement in the disposals as possible state aid. Padoan declined to comment in the interview on the term of the structure and the timing. Negotiations with the European Commission "are down to details," and focusing on the pricing of guarantees, he told reporters Saturday.
Italian banking shares on Friday extended a two-day rebound as officials signaled they're moving closer to an agreement on setting up a bad bank for soured loans. In Italy, banks' bad loans reached a high of 201 billion euros ($217 billion) in November, as record-low interest rates and a struggling economy squeeze profit margins. A mechanism to remove bad assets will help lenders clean up their balance sheets and spur lending.
Padoan later told a news conference he will be meeting with EU competition commissioner Margrethe Vestager on Tuesday.
NPL Treatment
There are also new measures that "will be introduced by the government this coming week, which will further facilitate NPL treatment," Padoan said, without disclosing details. While larger banks have already started to dispose of bad loans, "some smaller banks have been waiting," said Padoan. "I am confident that we will see an acceleration of those."
Banca Monte dei Paschi di Siena SpA, which has lost 39 percent of its market value this year, on Friday rallied for a second day. Investors had fled the lender earlier in the week, on concerns about its credit quality.
"Monte dei Paschi has very good fundamentals, it has increased significantly its capital over the recent quarters and it has a viable industrial plan," the minister said in the interview.
Monte Paschi Chief Executive Officer Fabrizio Viola said Wednesday the bank is making an extraordinary effort to clean up its balance sheet. After tapping investors for funds to replenish capital, Viola has been searching for a buyer under pressure from the European Central Bank to shore up its finances.
"I believe there are a lot of opportunities out there and we are seeing encouraging signs not just in Monte Paschi but in other banks to raise capital, to strengthen, to look at possible M&A," Padoan said. "But this is market business, it's not my business to interfere with."
The recent selloff sparked speculation of a takeover of Monte Paschi. Banco Santander SA is considering a possible acquisition, Italian news agency Ansa wrote late Friday. A spokeswoman for Santander denied the bank is studying a deal with Monte Paschi, which declined to comment on the report.
Unione di Banche Italiane SpA is in contact with Paschi on a possible partnership, Il Sole 24 Ore reported Saturday. Spokesmen for the two banks declined to comment on the newspaper report.
(
Updates with details on plan under review by EU Commission in 3rd paragraph.
)
Before it's here, it's on the Bloomberg Terminal.
LEARN MORE