Five Things Everyone Will Be Talking About Today
Get your Friday catch-up here.
by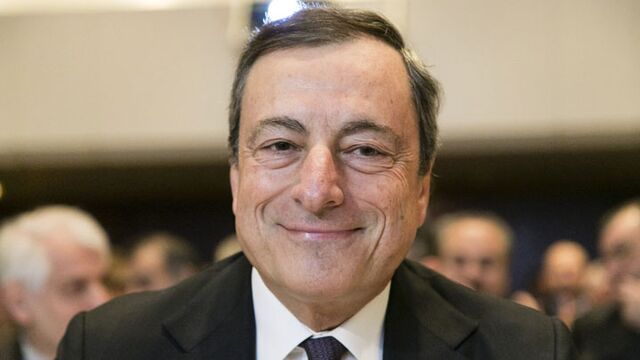 Stocks are up, there's a huge rally in oil, and a blizzard looms. Here are some of the things people in markets are talking about today.
Global stock rebound
Mario Draghi promised further easing in March. China's Vice President Li Yuanchao vowed to 'look after' stock market investors. Stocks have reacted very positively with Japanese shares surging by the most in four months, Chinese markets closing higher and European stocks rallying. U.S. futures are also indicating a higher open.
Where next?
The recovery aside, there are diverse ideas on what is next for equities. Top investors were expecting further falls in U.S. stocks while speaking to Bloomberg yesterday. George Soros warned a China hard landing will deepen the rout in stocks. On the other hand, Heather Arnold, director of research at Templeton Global Advisors Ltd. says the gloom has gone too far and European stocks are expected to end the year 20 percent higher according to the average strategist estimate compiled by Bloomberg.
Oil rally
Oil has made a big recovery, with both Brent and West Texas Intermediate trading above $31 a barrel this morning. Citigroup is calling oil the 'trade of the year' while technical analysts are looking for the price to hold above $34 a barrel before calling an end to the rout.
E.C.B. weekend
The East Coast Blizzard is due to start later today and bring very heavy snow over the weekend, touching off winter storm warnings from Arkansas and Kansas to Pennsylvania. Almost 5,000 flights have already been cancelled in the U.S. for today and tomorrow. Gas bulls can see the silver lining to the cold snap as demand for the heating fuel jumps.
Davos
The World Economic Forum continues in Davos. Already today U.K. Chancellor of the Exchequer George Osborne has been warning of the 'cocktail of risks' facing the economy and European Central Bank President Mario Draghi has been reassuring that he meant what he said at yesterday's press conference. Nigeria's oil minister, who is leading the best-dressed at Davos stakes, said that OPEC needs to meet soon in response to oil price movements. 
What we've been reading
This is what's caught our eye over the last 24 hours.
Want to receive this post, and more, into your inbox every morning? Sign up here 
Before it's here, it's on the Bloomberg Terminal.
LEARN MORE