China's Intervention Vow Seen Making Stocks Even Less Attractive
by and
Vice President Li said state willing to support equities

Aberdeen Asset says intervention reduces credibility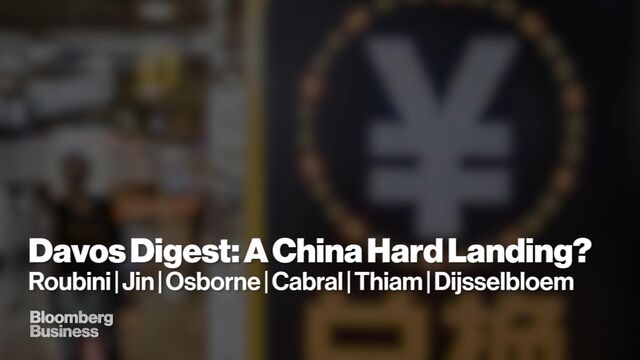 The last thing China's stock market needs is more meddling by the state.
That's the view of Aberdeen Asset Management Plc and Sumitomo Mitsui Trust Bank Ltd., who say the government's latest pledge to control speculators will only make matters worse.
China is willing to keep intervening in the stock market to ensure a few speculators don't benefit at the expense of regular investors, the nation's Vice President Li Yuanchao said in an interview on Thursday.
Increased intervention is undermining government pledges to move to a more market-based economy, while the perception by some foreign investors that policy makers are mishandling the volatility in financial markets is heightening concern that the deepest economic slowdown since 1990 will worsen. An unprecedented rescue campaign by the government to shore up stocks failed to prevent the Shanghai Composite Index from falling into a bear market last week for the second time in seven months.
"The more they do, the less credibility there is," said Nicholas Yeo, Hong Kong-based head of Chinese equities at Aberdeen Asset Management, which oversees about $430 billion. "You have to allow the market to find a bottom and recover from there, whether it's a currency or stocks. They might even increase speculation interest if they don't allow the market to be a market."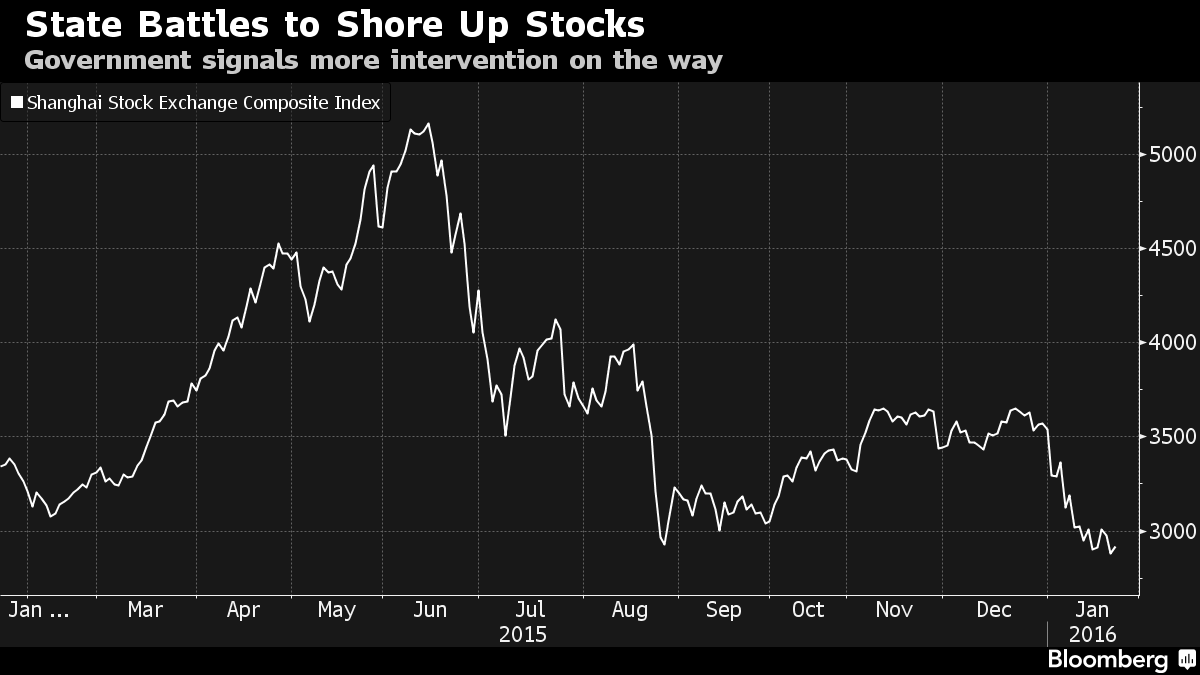 Calling the country's market "not yet mature," Li said the government would boost regulation in an effort to limit volatility. Li, 65, is the most senior Chinese official yet to underline the government's readiness to intervene should the market turmoil of last summer and the start of 2016 continue.
"An excessively fluctuating market is a market of speculation where only the few will gain the most benefit when most people suffer," Li told Bloomberg News after arriving at the World Economic Forum's annual meeting in Davos, Switzerland. "The Chinese government is going to look after the interests of most of the people, most of the investors."
The benchmark Shanghai Composite rose 1.3 percent on Friday, paring its loss this year to 18 percent.
Trying to control the market by targeting speculators is an "impossible" task, according to Ayako Sera, a market strategist at Sumitomo Mitsui Trust Bank, which has $453 billion under management. Individuals drive more than 80 percent of trading on mainland bourses, versus about 15 percent in the U.S.
Moral Hazard
"If individuals make speculative trades, they may become a target," said Sera. "If intervention succeeds it will lead to moral hazard; if it fails it means shares will drop further, so either way it's bad news."
While it would be better for the market to recover on its own, government support is still vital to help encourage investors amid the bear-market rout, said Wang Zheng, Shanghai-based chief investment officer at Jingxi Investment Management Co. Traders cut leveraged positions in Shanghai stocks for a 15th straight day on Thursday, the longest stretch of declines on record.
"We hope that the government still can intervene at this stage or at very critical technical levels," Wang said. "Otherwise, the market may be set for further declines and completely lose confidence."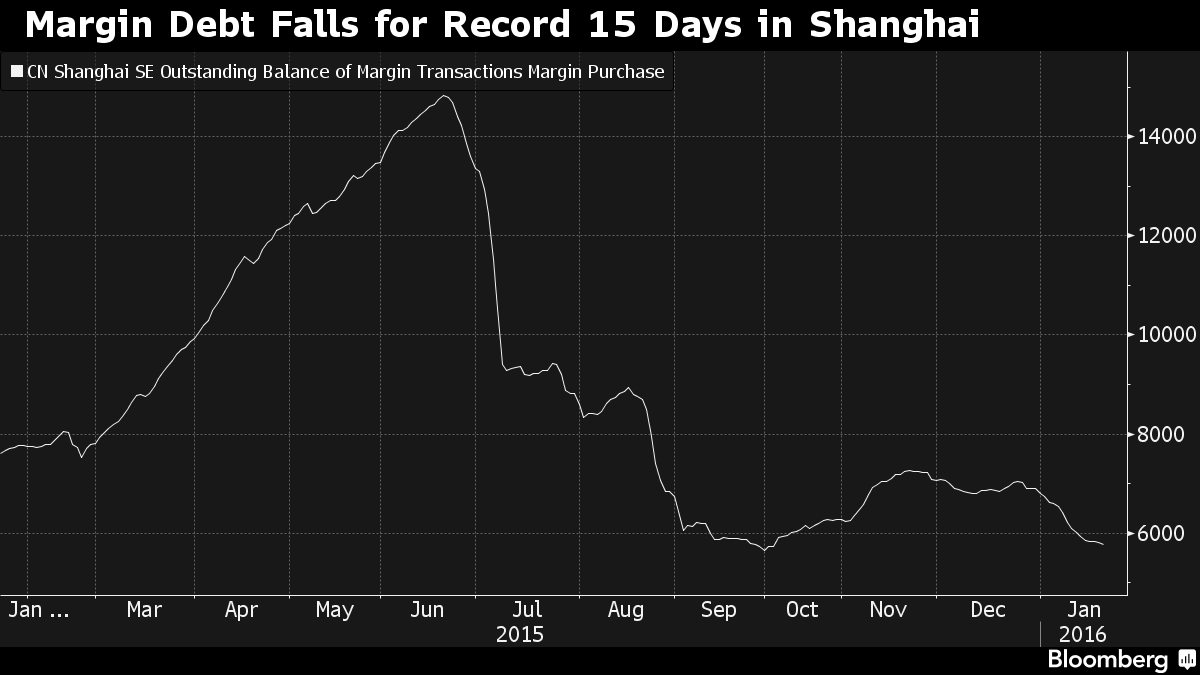 Telegraphing support allows investors to front-run the government and makes yuan-denominated A shares even less appealing to foreign institutions, said Aberdeen's Yeo. Chinese stocks already trade at some of the world's highest valuations, with the median company on mainland exchanges valued at 55 times reported earnings.
"It's not a good approach as it allows speculators to speculate on what's going to happen the next," Yeo said. "No international investors will want to look at A shares for a long time."
Before it's here, it's on the Bloomberg Terminal.
LEARN MORE