Oil Trader Who Foresaw Decline Says Price Has Bottomed
By
Andurand sees oil at $50 a barrel by end 2016, $70 in 2017

Investors should expect heightened volatility along the way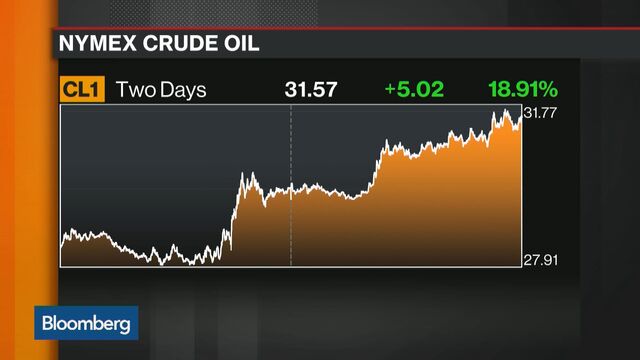 Pierre Andurand, the founder of the $615 million Andurand Capital Management who correctly predicted the slump in oil prices, said the commodity has probably hit bottom and will end the year higher.
The price of oil will probably rise to $50 a barrel this year and $70 a barrel in 2017, though investors should expect heightened volatility along the way, he said Jan. 22 in an interview on Bloomberg TV.
"We are in a world where we see very low prices followed by very high prices," Andurand said in the interview. "I actually think it has bottomed."
Andurand's hedge fund made 4.1 percent in 2015 and 38 percent in 2014, according to an investor update, chiefly on wagers that oil would fall. As recently as December, he predicted that oil could touch $25 a barrel this quarter. West Texas Intermediate fell as low as $26.19 on Jan. 20, before rebounding 20 percent to $31.56 at 11:56 a.m. in New York.
"There is very little spare capacity in the system," he said, citing declines in production that began three months ago in countries that aren't members of the Organization of Petroleum Exporting Countries.
Andurand's previous hedge fund, BlueGold Capital, which managed about $2.2 billion at its peak, had generated a 240 percent return over four years. That fund closed in 2012 after losses the year before.