These Were the Most Interesting Things Said at Davos Today
Chinese yuan, U.S. rates, and the revolving door.
by and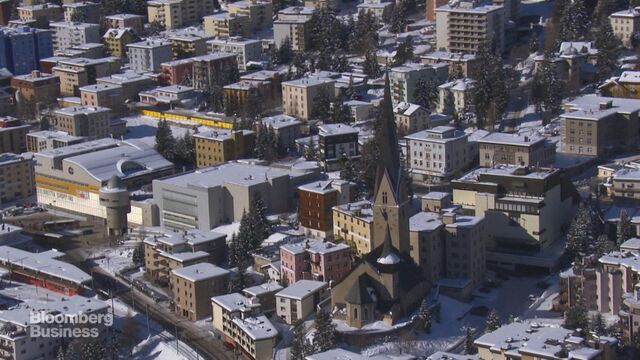 Day Two of the World Economic Forum's annual meeting was dominated by China and the U.S., though the third and final day in Davos promises to shift the regional focus, with European Central Bank President Mario Draghi due to speak.
Chinese Vice President Li Yuanchao told Bloomberg News on Thursday that his government has no intention of devaluing the yuan. He also said China will continue to "look after" stock investors, which may offer some reassurance, given recent concerns over the country's financial markets.
When it comes to the U.S., some major names aren't persuaded that a follow-through rate-hiking cycle is in the cards for Janet Yellen and the Federal Reserve.
"The world that they're getting feedback about is a deflating world with asset prices coming down, and I hope that they'll remain flexible in their thinking of monetary policy," said Bridgewater Associates' Ray Dalio.
In even gloomier news, Willem Buiter, chief economist at Citigroup Inc., warned that the U.S. is particularly ill-equipped for the sweeping changes transforming the global economy thanks to a dysfunctional political system.
And on Wednesday night, at a Goldman Sachs Group Inc. event, Vice President Joe Biden joked that he was in Switzerland for a job interview, a nod to the well-known concerns over the revolving door between U.S. public office and Wall Street.
Before it's here, it's on the Bloomberg Terminal.
LEARN MORE