Soros Says Trump Is 'Doing the Work of ISIS' by Creating Fear
by
Billionaire says Trump doesn't have a chance of being elected

Sees landslide victory for Democrat Clinton in popular vote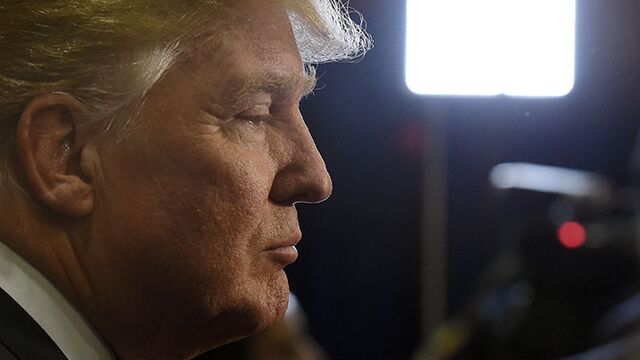 Billionaire investor George Soros said Donald Trump is playing into the hands of terrorists by creating fear of Muslims in an effort to get elected.
"Donald Trump is doing the work of ISIS," Soros said Thursday in an interview with Bloomberg's Francine Lacqua at the World Economic Forum in Davos, Switzerland. Trump and others like him want "people to turn against Muslims, treat them with suspicion, and convince the Muslim community that there is no alternative -- except terrorism. It turns the young Muslim community into a breeding ground for terrorists."
With less than two weeks before voting begins and Trump in the Republican Party lead, Soros is joining business and political leaders gathered at the Swiss ski resort in speaking out against the billionaire property developer. While political change is essential, Trump is offering the wrong kind, according to BlackRock Inc. founder Larry Fink.
"For those constantly focused on re-election and nothing more, we need a revolution," Fink, a major donor to past Democratic Party campaigns, said Wednesday in Davos. "Unfortunately, now the revolution may be Donald Trump."
Soros, who acknowledged he is biased in this matter, said he doesn't think Trump has a chance of being elected.
"He may have the role of king-maker" because "he will get quite a few votes," Soros said. Clinton is a done deal for the Democrats, he said, "and I do think she is the one who is most qualified. But that is my bias."
Before it's here, it's on the Bloomberg Terminal.
LEARN MORE