Oil Will Rise to Early $40s by End-2016, Nigeria Minister Says
by
Crude prices may drop further before they start to rebound

Second half of year `holds more promise' for oil market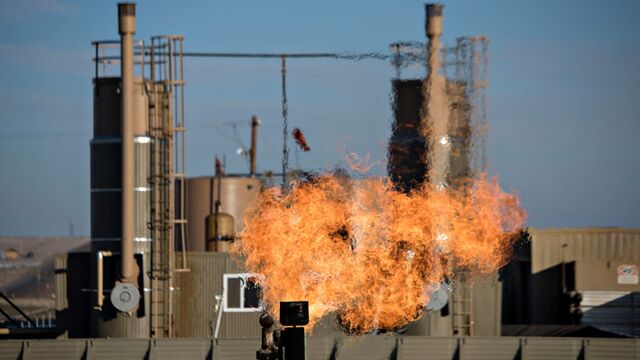 Crude oil will rise above $40 by the end of the year as low prices force producers to cut investments and a supply glut eases, Nigeria's Petroleum Resources Minister of State Emmanuel Kachikwu said.
Oil, currently trading below $30 a barrel, could drop further before starting to rebound, he said Thursday in a Bloomberg Television interview at the World Economic Forum in Davos, Switzerland. A reduction in spending by energy-rich countries and companies will trim supply, he said.
The market "needs to get worse before it gets better," Kachikwu said. "The second half of this year holds more promise."
Crude has slumped to the lowest in more than 12 years as supply continues to overwhelm demand. With the Organization of Petroleum Exporting Countries effectively abandoning its output ceiling last month, Russia pumping near record levels and U.S. shale fields proving more resilient than forecast, oil executives and ministers at the WEF have painted a gloomy outlook for 2016. 
"Everybody is agreed on one thing: prices today are not good enough," Kachikwu said.
Most of the oil executives and representatives of energy-rich nations who met in a closed session in Davos on Thursday agreed the market was oversupplied by about 1 million barrels a day and that lower spending on new projects would bring supply and demand into balance next year, according to one of the participants who asked not to be identified because the meeting was private.
OPEC needs to collaborate with producers from outside the group to drain the surplus and balance the market, Kachikwu said. He said it's uncertain whether the group will meet before its next scheduled gathering in June.
Before it's here, it's on the Bloomberg Terminal.
LEARN MORE