Hong Kong M&A Bankers' Pay Jumps 14% After Record Year of Deals
by
Salaries for senior deal-makers start at $205,000, study finds

Junior bankers in debt-capital see base pay drop 5.7% in 2016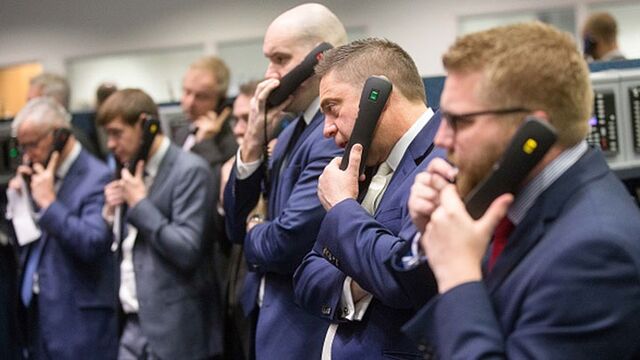 Hong Kong deal-makers are getting the biggest salary boost among investment bankers in the regional financial hub after a record year of acquisitions involving Chinese companies.
The base annual pay excluding bonus and other compensation for bankers in mergers and acquisitions with at least six years of experience rose 14 percent to HK$1.6 million ($205,000), according to a 2016 survey released this week by recruiter Robert Walters Plc. Salaries for some deal-makers exceeded HK$2 million, the London-based firm said in the report. Bankers working in debt and equity capital markets with similar experience saw no increase in pay.
Hong Kong is benefiting from Chinese firms' appetite for cross-border transactions as wealthy businessmen in the world's second-largest economy look for overseas investments and industry consolidation on the mainland. China-related deals rose to $251 billion in the last three months of 2015, the highest ever, according to data compiled by Bloomberg.

Demand for Mandarin-speaking staff is particularly strong and banks have to pay up to keep employees from jumping to non-financial companies building their own acquisition teams, as well as private-equity firms, Robert Walters said.
"There's a retention issue there as banks are losing M&A staff to private equity and corporates," John Mullally, a Hong Kong-based financial-services director for the recruiter, said Wednesday in a telephone interview. "Especially in Greater China, the deal flows were decently strong."
The survey's release comes as Barclays Plc plans to cut 1,000 jobs worldwide, including about 230 positions in the Asia-Pacific region, and exit several Asian countries, according to people with knowledge of the matter. The London-based bank will keep offices in Hong Kong, China, Japan, Singapore and India.
In Demand
Junior bankers with deals execution skills are among those in the highest demand by private equity firms and non-financial companies, said Mullally, who has spent a decade with Robert Walters. Base pay for these professionals with three years or less experience rose 11 percent to HK$780,000, the data show. The top pay for M&A bankers on the job for three to six years climbed 6.7 percent to HK$1.6 million.
Their most-junior counterparts working in debt capital markets fared worst of all among investment bankers. Base pay for them dropped 5.7 percent to HK$660,000, according to the report. The salary ranges for bankers in equity markets didn't change.
The flow of cross-border Chinese acquisitions may continue in 2016. Haier Group on Jan. 15 agreed to buy General Electric Co.'s appliance business for $5.4 billion.

For senior bankers, base salaries typically represent a third or less of their total compensation after annual incentive bonuses -- a mix of cash and stock -- are paid, Mullally said.
"Bonuses this year will be down, though, particularly in light of recent stock market performance," he said.
Before it's here, it's on the Bloomberg Terminal.
LEARN MORE