markets
Hibor Tops Libor as Hong Kong Capital Outflows Lift Rates: Chart
By
Hong Kong's interbank borrowing costs climbed above U.S. dollar rates for the first time in two months as capital outflows from the city accelerate.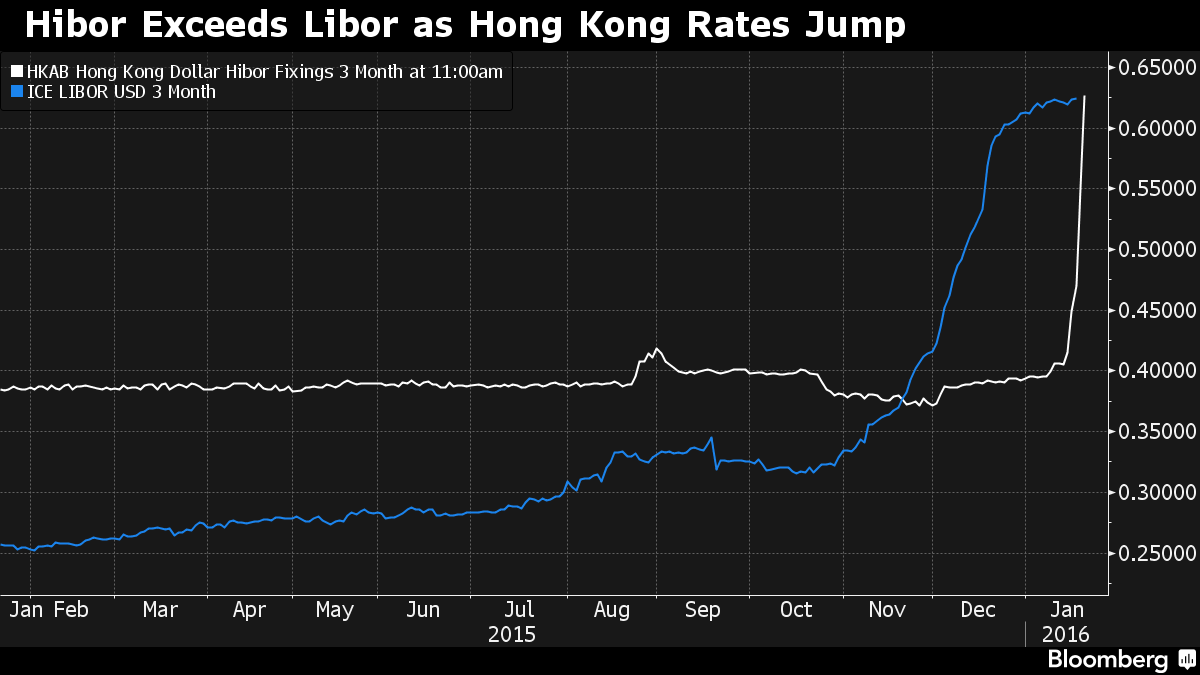 The three-month Hong Kong Interbank Offered Rate rose by about eight basis points on Thursday to 0.63 percent, bringing this week's increase to 21 basis points. That compares with 0.62 percent for the London Interbank Offered Rate for U.S. dollars on Wednesday, which has been stable this week after climbing in the period surrounding the Federal Reserve's interest-rate increase in December.
Hong Kong's financial system is linked to America's through the city's currency peg to the U.S. dollar. Money is flowing out of former British colony, sending the Hong Kong dollar to the weak side of its trading range against the greenback, amid concerns over China's economic slowdown and a weakening local property market.
Before it's here, it's on the Bloomberg Terminal.
LEARN MORE