China to Remain Global Growth Engine, Vice President Li Says
by and
Li Yuanchao says government committed to economic reform

Pledges to keep yuan stable and prevent big market moves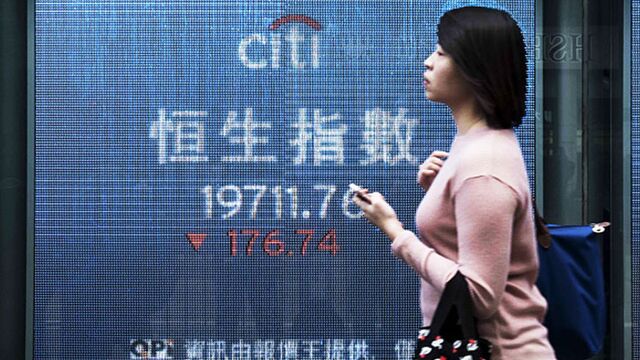 Chinese Vice President Li Yuanchao came to Davos to project an air of confidence about the world's second-largest economy as signs of a slowdown rattle global markets. 
"The contribution of China's economic growth to world economic growth remains unchanged," Li said in an interview with Bloomberg News on Thursday after arriving at the World Economic Forum in Davos, Switzerland. "So do the long-term trends of sound economic development in China and China's policy of deepening reform and opening up."

Li led a Chinese delegation to the Swiss ski resort, where the question "Where's China headed?" has echoed among the 2,500 business and political leaders present. China has shocked with surprise currency moves, confused with chaotic market regulation and struck fear with criminal probes of financial executives. 0n Tuesday it posted its slowest annual economic expansion in a quarter century. The country that for so long provided comfort to investors has become one of its greatest sources of anxiety.

In a wide-ranging interview that also touched on China's management of the stock market and the yuan, Li said China's economic overhaul was taking hold and that he was confident its markets would continue to be a global growth engine. He said a moderation was "consistent in the law of economics" and that the economy would continue to expand between 6 percent and 7 percent over the next five years.
'Enormous' Potential
"The insufficient global aggregate demand and China's unreasonable production-and-supply structure is a big challenge to us," Li said. "But China's economy has enormous development potential."
President Xi Jinping faces the mammoth task of retooling the country's debt- and investment-fueled economy into one powered by services, innovation and consumer spending. He must do it without the sort of credit-heavy stimulus that created the $28 trillion debt now dragging on the economy. Citigroup Inc. Chief Economist Willem Buiter said in Davos that his "central scenario" was now for China to lead the world into recession this year, which he defines of growth of less than 2 percent. 
The vice-president cited as evidence of China's shift economic data released this week showing that consumption was the primary driver of growth last year. The services sector accounted for 50.5 percent of gross domestic product, the most on record; that gain also reflects declines in swathes of China's industrial complex.
Politburo Member

Li was accompanied in the interview by Jiang Jianqing, chairman of Industrial & Commercial Bank of China Ltd. and Fang Xinghai, vice chairman of the China Securities Regulatory Commission. Also attending were Wang Shouwen, a vice commerce minister; Li Baodong, a vice foreign minister; and Wang Xiaotao, deputy director of China's top economic planning body.
Davos was attended last year by Premier Li Keqiang, No. 2 party official behind Xi and the head of China's cabinet. Li Yuanchao holds the government title of vice president and sits on the 25-member Politburo.
The government is trying to reassure the world they have China's economic overhaul under control after months of on-again-off-again market interventions and a stock circuit breaker that was scrapped just days after it was implemented. Such policies have largely been crafted by party officials behind closed doors with little discussion about their structure and intention, helping to fray investors' nerves.
"Better and more communication would certainly serve that transition better," International Monetary Fund Managing Director Christine Lagarde said earlier at a panel hosted by Bloomberg.
Some Chinese policy makers were in open agreement. "You're right. We should do a better job, and we are learning," Fang, the CSRC vice chairman, told the same panel.
Still, China may struggle to sell its economic vision to investors who believe that what China needs is the sort of fast rebalancing that free markets provide. Li Yuanchao said China would continue to prevent big stock fluctuations and foster "healthy " markets that help most people. He blamed the yuan's recent depreciation on market forces fueled by the U.S. Federal Reserve's decision to raise interest rates. He said the government was determined to keep the currency's value stable.
"Some policy changes that have been made are new measures to deepen reform and further open up in response to the changes at home and abroad," Li said. "We stay committed to the policy of peace development and win-win cooperation and continue to contribute to world economic growth."
Watch Next: What China's Mess Means for the World...And the U.S.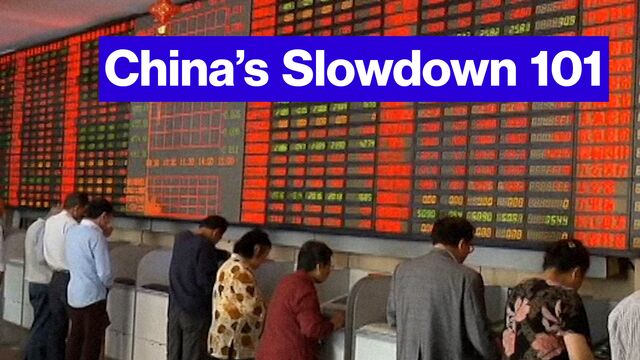 Before it's here, it's on the Bloomberg Terminal.
LEARN MORE