As Crude's Crash Punishes Venezuela, Calls for OPEC Help Grow
by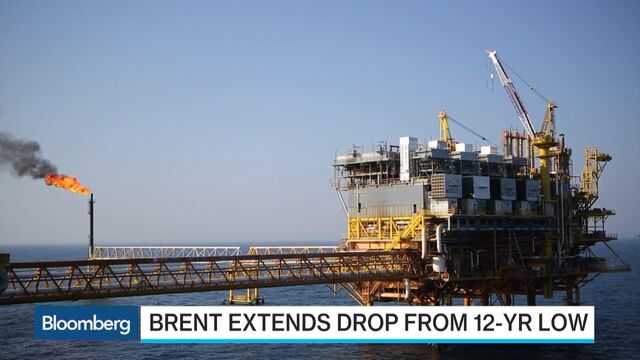 Venezuela hasn't given up on OPEC.
After spending more than a year publicly prodding fellow producers in the Organization of Petroleum Exporting Countries to gather while oil prices crash, the nation is at it once again with a formal request for an emergency meeting. As crude tumbles below $30 a barrel, Venezuela will find it difficult to come up with the cash it needs to honor $4.5 billion of foreign bond payments this year, Barclays Plc said Wednesday in a note titled "Point of No Return."

Brent oil in London has dropped more than 60 percent since November 2014, when OPEC decided to refrain from cutting output in the face of a global oversupply in an effort to defend market share. At current prices, Venezuela will have to use more than 90 percent of its crude-export revenue to make debt payments, Barclays economist Alejandro Arreaza said in the report.
Venezuela is one of the so-called Fragile Five OPEC members most at risk from significant instability amid the turmoil in prices, according to RBC Capital Markets LLC. That group also includes Libya, Iraq, Nigeria and Algeria.
Before it's here, it's on the Bloomberg Terminal.
LEARN MORE