Why Canada's Poloz Kept Interest Rates Unchanged: Takeaway
by and
Poloz sees pick up in non-energy exports on U.S. strength

Financial risks are hedging higher; oil is a `setback'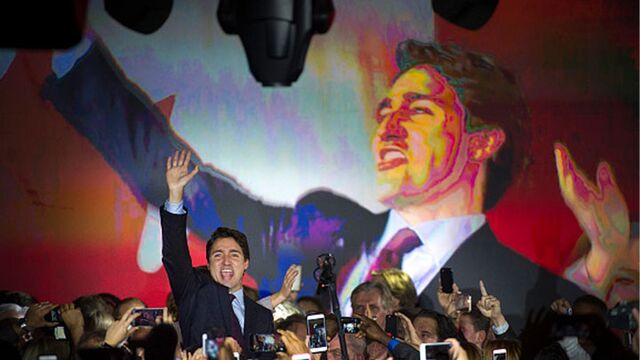 Here is why Bank of Canada Governor Stephen Poloz  left interest rates unchanged even in the face of falling oil prices and expectations for another cut.
Poloz remains optimistic, holding firm about growth in China, the U.S. and globally. "While risks to the world outlook remain and have been reflected in sharp price movements in a range of asset classes, global growth is expected to trend upwards beginning in 2016."
Poloz sees signs of a pick up in non-energy exports on the back of a weaker dollar, resilient jobs market and household spending growth.
Complex nature of restructuring from resources to non-energy exports makes outlook "uncertain."
The bank is looking for Prime Minister Justin Trudeau to deliver. While not yet penciling in a boost from the budget, Poloz expects a fiscal jolt to growth from Trudeau's pledge to run deficits and increase infrastructure spending.
Inflation matters. The Bank of Canada's inflation outlook was little changed even with market turmoil. That's what carried the day here.


There are risks:
Oil is a "setback," with recent commodity declines slowing expected recovery and full capacity unlikely before the end of 2017
If oil falls further, companies will lose money even on their marginal costs, and that means they stop production.
Financial "vulnerabilities" continue to edge higher.
Before it's here, it's on the Bloomberg Terminal.
LEARN MORE