Schwarzman Says LBO Pricing Takes Year to Follow Markets Lower
by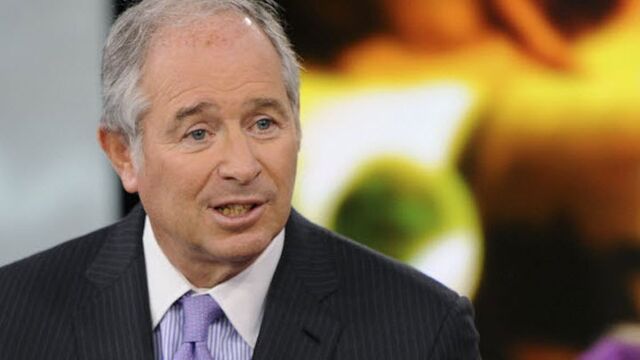 Blackstone Group LP's Steve Schwarzman said private equity firms typically take as long as a year to find bargains following the start of a stock-market decline.
"As stock markets have gone down and valuations have gone down, it normally takes six months or so, sometimes a year, for all of those new relationships to normalize," Schwarzman, Blackstone's chief executive officer, said Wednesday in an interview with Bloomberg Television's Erik Schatzker at the World Economic Forum in Davos, Switzerland. "Then larger-scale buying starts."
Blackstone, the world's biggest private equity firm, and its peers have held back from making big purchases since global stocks began a slide in August. The number of private equity deals fell 6.6 percent in 2015 from the previous year, according to research firm Preqin.
Some of the hesitation is because of continued volatility in global markets, said Schwarzman, 68. Despite the generally gloomy outlook, the billionaire said China's stock market, which is down more than 15 percent this year, won't be in "free fall" because the country's consumer and service industries continue to show strength.
Before it's here, it's on the Bloomberg Terminal.
LEARN MORE