Poste Italiane Holding Up Well Amid Economic Turmoil, CEO Says
by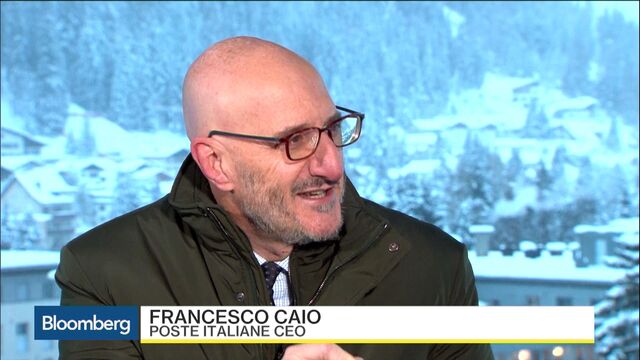 Poste Italiane SpA's mail delivery and consumer-bank divisions are operating normally and unaffected by economic concerns that have been roiling financial markets, Chief Executive Officer Francesco Caio said in an interview.
"The three legs of our business -- logistics, payments and savings -- seem to be holding well," Caio told Bloomberg Television's Francine Lacqua and Hans Nichols at the World Economic Forum in Davos, Switzerland. "We feel very comfortable" with the company's stock performance as "the positioning of the brand gives us confidence that the fundamental value is there."
Italy's government raised about 3.4 billion euros ($3.7 billion) selling a 35 percent stake in Poste Italiane in an initial public offering last year. The stock fell 3.6 percent to 6.46 euros at 9:15 a.m. in Milan. The stock's 4.3 percent decline from the IPO price in late October has been less than the 19 percent drop in Italy's benchmark FTSE MIB Index.
Before it's here, it's on the Bloomberg Terminal.
LEARN MORE