Looking for Hotter Stock Performance? Head to Hotter Climates
by
Best markets YTD mostly in places warmer than Wall Street

Catch more rays and returns in Jamaica and Costa Rica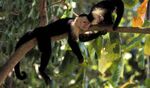 As the world's financial capital braces for the season's first big snow storm, some on Wall Street undoubtedly are dreaming of warmer climates. They'd probably do better investing in such places, too.
Of almost 100 countries' stock markets tracked by Bloomberg, only a half dozen have gained 1 percent or more since the dawn of the new year as of Wednesday. All but one of those locales are enjoying warmer temperatures than New York this week.

The weather, of course, has little to do with equity returns. The best markets this year have relatively sparse trading, so one strong stock can have an out-sized impact. Consider Costa Rica, where the benchmark index is up 1.4 percent.
"The market is very illiquid so it's relation with the international markets is weak," said Adriana Rodriguez, senior manager for economic studies at Scotiabank in Costa Rica. It's dominated by the national brewing company, Florida Ice and Farm Co., which has gained 1.8% since reporting a 27% increase in adjusted net income on Nov. 17.
"The brewery presented positive financial results, and it's the one of the most trusted companies in the country," Rodriguez said.
Jamaica is this year's second-best performer after almost doubling in value in 2015 to beat every benchmark in the world. Economic growth in the Caribbean nation is forecast to have accelerated for a third straight year, according to estimates compiled by Bloomberg.
Tunisia's market is the world leader so far in 2015 with a 4.6 percent gain. The benchmark index's three biggest members -- two banks and a beverage producer -- account for more than a third of its weighting and are all up year to date.
Meanwhile, the MSCI All-Country Index is down more than 10 percent and nearing bear-market territory.
For the record, here are weather.com's Thursday forecasts, with highs in Fahrenheit, for for the best markets and for New York City, where the benchmark Standard & Poor's 500 Index is down 9 percent or so this year.
Wishing You Were Here?

| | |
| --- | --- |
| City | Forecast |
| Kingston, Jamaica | party cloudy, 85 |
| San José, Costa Rica | partly cloudy, 79 |
| Dhaka, Bangladesh | sunny, 75 |
| Tunis, Tunisia | mostly sunny, 64 |
| Valletta, Malta | mostly sunny, 59 |
| New York City, U.S. | sunny, 37 |
| Sarajevo, Bosnia-Herzegovina | partly cloudy, 33 |
Before it's here, it's on the Bloomberg Terminal.
LEARN MORE