Goldman Revenue Tops Estimates, Profit Falls on Legal Costs
by
Full-year merger-advisory fees rise to highest since 2007

Legal tab cuts fourth-quarter earnings by $1.54 billion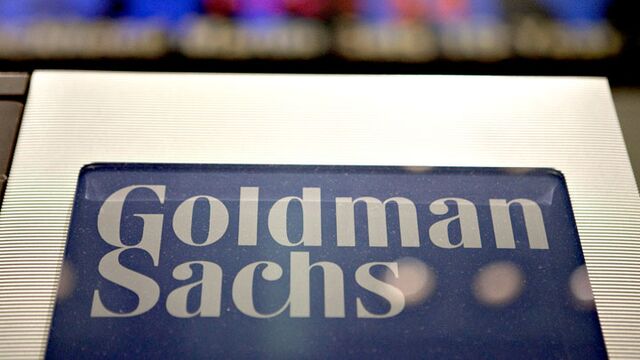 Goldman Sachs Group Inc.'s fourth-quarter revenue beat analysts' estimates as fees from advising on mergers jumped 27 percent. Net income dropped 65 percent on costs to settle a mortgage probe.
Revenue fell 5 percent to $7.27 billion, better than the $7.17 billion estimate of 16 analysts surveyed by Bloomberg. Net income declined to $765 million, or $1.27 a share, from $2.17 billion, or $4.38, after an agreement to settle a U.S. investigation into the bank's handling of mortgage-backed securities reduced earnings by $1.54 billion, the New York-based company said Wednesday in a statement.

Goldman Sachs's merger-advisory business benefited from a record $3.8 trillion of deals globally in 2015, surpassing the previous record set in 2007, according to data compiled by Bloomberg. The firm said last week it reached a $5.1 billion agreement in principle on the mortgage case, cutting fourth-quarter profit and closing out a year of record legal and litigation costs.
"Our diversified business mix allowed us to deliver solid results in a year characterized by uneven global economic activity," Chief Executive Officer Lloyd Blankfein said in the statement. "Our strong global client franchise leaves us well positioned to generate superior returns over the long term."
Goldman Sachs fell 1.9 percent to $153.82 at 1:53 p.m. in New York, compared with a 2.6 percent decline for the 88-company Standard & Poor's 500 Financials Index.
The firm's 2015 compensation ratio, the portion of revenue allotted for salaries, bonuses, stock awards and benefits, rose to 37.5 percent, the highest since 2012. Steven Chubak, an analyst at Nomura Holdings Inc., had estimated the ratio would be 37.7 percent.
The bank may have reduced the capital it's required to have as a systemically important bank by reducing derivatives and Level 3 assets, or those that are hardest to value, Chief Financial Officer Harvey Schwartz said Wednesday on the firm's conference call, adding that it's up to regulators to make the determination. That means the firm may have to maintain a capital ratio of 9.5 percent. JPMorgan Chase & Co. trimmed its requirement to 10.5 percent, in part by purging about $200 billion of deposits and shrinking its trading book, the bank said last week.
Advisory Revenue
Investment-banking revenue rose 7 percent to $1.55 billion, with advisory revenue climbing to $879 million from $692 million a year earlier. For all of 2015, merger-advisory fees rose 40 percent to $3.47 billion, the highest since 2007.
Revenue from trading in fixed-income, currencies and commodities markets rose 1.2 percent to $1.18 billion, excluding accounting adjustments. That compares with the $1.19 billion average of four analysts surveyed by Bloomberg. Equity-trading revenue fell 7.1 percent from a year earlier to $1.77 billion, beating analysts' $1.68 billion estimate.
For the full year, the bank brought in $7.1 billion from bond trading, excluding accounting adjustments, the lowest since the financial crisis.
Blankfein, 61, who has resisted calls to scale back in bond trading, may cut more than 5 percent of traders and salesmen in that business this quarter, a person with knowledge of the matter said last week. Morgan Stanley said in December it was taking a $150 million severance charge as it pared its fixed-income trading business. The cuts affected 1,200 employees, a person briefed on the matter said.
Stock Trading
Goldman Sachs's stock-trading revenue rose to $7.79 billion, the most in three years. Morgan Stanley said Tuesday that it brought in $1.82 billion from stock trading in the fourth quarter and $8.13 billion for all of 2015, cementing its status as the biggest in that business.
Goldman Sachs's investment-management unit reported record revenue of $6.21 billion in 2015, and $1.55 billion in the fourth quarter. The investing and lending unit, which holds loans and proprietary investments, reported revenue of $1.3 billion in the fourth quarter.
Return-on-equity for the full year declined to 7.4 percent from 11.2 percent in 2014. It was 3 percent in the fourth quarter after the cost of the legal settlement, which reduced the figure by 8.1 percentage points.
On Tuesday, Morgan Stanley and Bank of America Corp. said profit improved as expenses shrank. Cost cuts also bolstered results at JPMorgan and Citigroup Inc., which reported earnings last week.
Before it's here, it's on the Bloomberg Terminal.
LEARN MORE