Five Things Everyone Will Be Talking About Today
There is a lot going on this morning.
by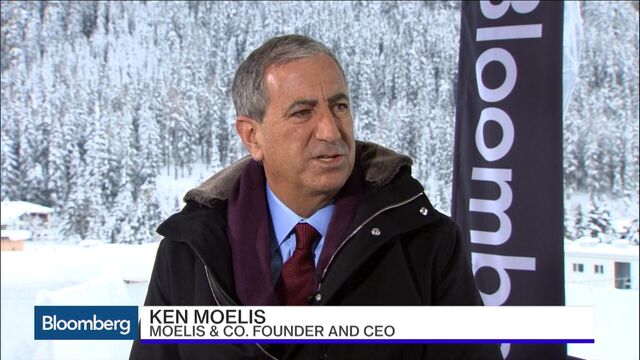 Stocks tumble, bond yields fall, and oil is down. Here are some of the things people in markets are talking about today.
Stocks fall
Equity markets across the globe are tumbling, with Japanese stocks plunging into a bear market, Chinese equities in Hong Kong falling to their worst level since 2007, emerging market stocks sinking to the lowest in six years, and European stocks reaching a 13-month low. U.S. futures are also in retreat. 
Bonds rise
U.S. Treasuries climbed, pushing the yield on the benchmark 10-year to the lowest since October as investors sought the safety of sovereign debt as the stock rout spread. German 10-year bund futures touched a record high as European sovereign debt also advanced. The big exception from the euro area bond rally is Italy, which has seen its debt fall as concerns mount over the health of the Italian banking system.
Oil down
Brent dropped below $28 a barrel for the second time this week, helping to push the Russian ruble to a record low against the dollar. At 11:10 a.m. London time Brent futures were trading at $28.13 a barrel while West Texas Intermediate futures were at $27.64. U.S. inventory data is expected to show an increase of 2.75 million when it's released tomorrow.
Pegs under pressure
Two currency pegs have come under increasing pressure in recent days. Authorities  in Saudi Arabia moved this morning to stem the tide of traders betting against the riyal's peg to the U.S. dollar by banning local riyal forward options. Those forwards had jumped to their highest in at least two decades. In Hong Kong, local dollar forwards sunk to the weakest since 1999, forcing interbank lending rates to their highest in seven years. Hong Kong Monetary Authority Chief Executive Norman Chan reiterated on Monday his commitment to keeping the linked exchange-rate system.
Canada rate decision
At 10:00 a.m. ET the Bank of Canada will release its interest rate decision, with economists and the market split on whether there will be a cut to 0.25 percent or not. Collapsing commodity have hit the Canadian currency hard in recent months with analysts expecting further falls in the loonie. 
What we've been reading
This is what's caught our eye over the last 24 hours.
Want to receive this post, and more, into your inbox every morning? Sign up here 
Before it's here, it's on the Bloomberg Terminal.
LEARN MORE