First Word Asia: What's Hounding the Hong Kong Dollar
Bloomberg News
Jan. 20, 2016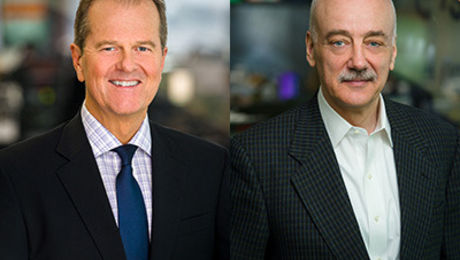 Hong Kong dollar forwards have sunk to their weakest level this century. Worsening sentiment toward Chinese assets has spurred capital outflows. Some investors are speculating the city will end its 32-year-old currency peg.
Twelve-month contracts fell as much as 0.3 percent to HK$7.8904 versus the greenback. That's beyond the HK$7.75-HK$7.85 range that the currency can trade within under the existing exchange-rate system. The Hong Kong dollar dropped as low as HK$7.8229. The Hong Kong Interbank Offered Rate for three-month loans of 0.55 percent is the highest since June 2010. Hong Kong Monetary Authority Chief Executive Norman Chan says he expects the local currency to decline to the lower limit and reiterated his commitment to keeping the linked exchange-rate system.
Bloomberg's Doug Krizner and Bryan Curtis spoke with Khoon Go, Senior FX Stategist, ANZ Banking Group.
First Word Asia on Bloomberg Radio: Breaking economic, business and market news as it happens around the globe, with a special focus on Asia.
 ←Listen to previous clip              Listen to next clip→
Before it's here, it's on the Bloomberg Terminal.
LEARN MORE