BlackRock's Koesterich Says Stocks, Oil Have Further to Fall
by
U.S. stocks aren't cheap enough to buy, strategist says

A fundamental catalyst is needed to signal a bottom, he says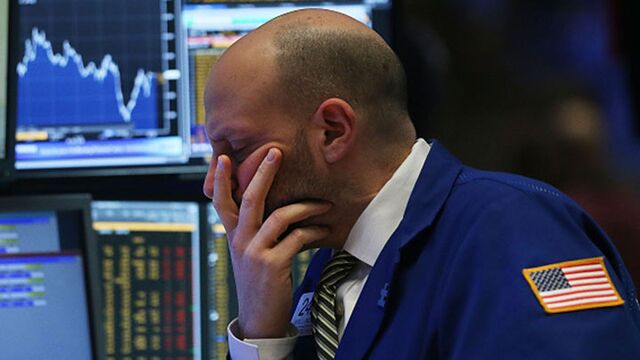 Russ Koesterich, global chief investment strategist at BlackRock Inc., said there needs to be a fundamental catalyst to signal a market bottom, whether it comes from corporate earnings, economic data or an improvement in China. 
"You need to have some stabilization of fundamentals to give people conviction this has gone too far," Koesterich said in an interview. "Certainly you are getting closer to capitulation. The magnitude of the drop suggests that."
While U.S. stocks are cheaper, they aren't cheap enough for investors to start buying, Koesterich said. A bear market is entirely possible and at that point buyers will come in because U.S. stocks will represent their fundamental value, he said. 
Koesterich also said it isn't clear that oil has reached a bottom, given that shale producers have become more efficient and many producers in the Middle East have a lower cost of production.
Hedge fund manager Ray Dalio said today global markets face assymetric risks to the downside as economies near the end of a long-term debt cycle. The Federal Reserve's next move will be toward quantitative easing, rather than monetary tightening, the founder of Bridgewater Associates said in an interview with CNBC from the World Economic Forum in Davos.
Before it's here, it's on the Bloomberg Terminal.
LEARN MORE