Saudi, Gulf Subsidy Cuts Seen Damping Regional Oil Use in 2016
by
Cuts boosted kingdom's gasoline prices by about 50 percent

Sabic's cost of doing business to rise 5 percent, IEA Says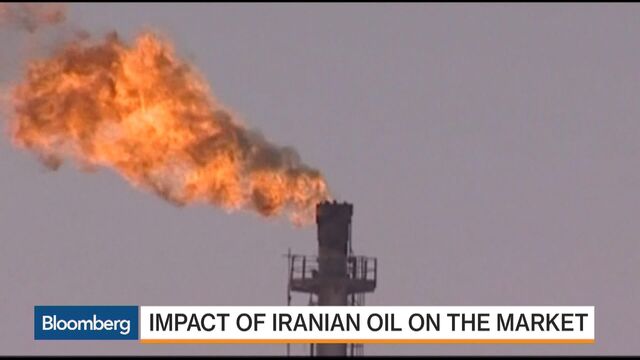 Saudi Arabia's decision to reduce energy subsidies will lead to higher fuel prices and limit growth in the country's consumption of oil in 2016, according to the International Energy Agency. Similar cuts by other Gulf Arab states will further squeeze demand growth in the Persian Gulf region.
"Already forecast to see decelerating demand growth in 2016, higher prices will inevitably further dent the Saudi Arabian oil demand outlook," the IEA said Tuesday in its monthly report.
Saudi Arabia announced plans in December to cut spending and said it might tap local and international debt markets this year to fund a deficit after the 35 percent plunge in oil prices last year eroded state income. The kingdom said it expects to sell stakes in some state-owned entities, including Saudi Arabian Oil Co., the world's biggest crude exporter, known as Aramco. It also took the unprecedented step of reducing fuel subsidies, raising retail gasoline prices by about 50 percent.
Year-on-year growth in Saudi gasoline consumption neared a three-year high in October, before the cuts, according to the most recent official figures from the Joint Organisations Data Initiative. 
Regional Demand
Saudi oil demand is forecast to rise by just 45,000 barrels a day to 3.3 million barrels a day in 2016, sharply lower than the 125,000 barrel-a-day expansion in 2015, the IEA said. Subsidy cuts by Bahrain, Oman and the United Arab Emirates will add to the impact on Middle Eastern oil demand, which will gain by only 100,000 barrels a day to 8.3 million barrels a day, it said.
As of Jan. 11, gasoline prices in Saudi Arabia rose to 0.75 riyals (20 cents) per liter from 0.45 riyals per liter for 91-octane fuel, and 0.9 riyals per liter from 0.6 riyals per liter for 95-octane grade, said the IEA, a watchdog agency for the world's most industrialized countries.
Natural gas, ethane, diesel, kerosene, electricity and water prices are also subject to price increases as part of the government's five-year plan to reduce subsidies, according to the agency. Ethane prices will rise by 133 percent, transport diesel by 79 percent, industrial diesel by 55 percent and kerosene by 12 percent, it said.
Industry Impact
"Higher oil product prices potentially curb already precarious economic growth as costs for industry increase," the IEA said.
Saudi Arabia Basic Industries Corp., known as Sabic, said its cost of doing business will rise by more than 5 percent due to the 2016 Saudi budget, the IEA said. Yanbu National Petrochemical Co. and Saudi Arabian Fertilizer Co. see costs rising respectively by 6.5 percent and 8 percent, it said.
"The net long-term impact for Saudi Arabia is likely to be positive as government balances improve and resource allocations become less distorted," the IEA said. 
Saudi prices for gasoline remain "exceptionally cheap in international terms," equating to roughly one-sixth those in the U.K., one-fourth those in China and half those in Iran, it said.
Before it's here, it's on the Bloomberg Terminal.
LEARN MORE